Five Ways to Lock Screen and Encrypt Huawei Android
Besides Pattern/PIN/Password to lock screen, there are more effective ways to lock and encrypt Huawei Android phone.
But, it is worth mentioning that Pattern/PIN/Password and Encrypt phone work the same on Google and Huawei Android phone. So in this article, we just mainly introduce how to lock Huawei Android with its special and high-tech ways.
Refer to: 3 Ways to Lock and Encrypt Google Android Phone
Way 1: Lock Huawei Android Screen with Face
Step 1: Choose Settings > Security. Click Screen lock under Screen security.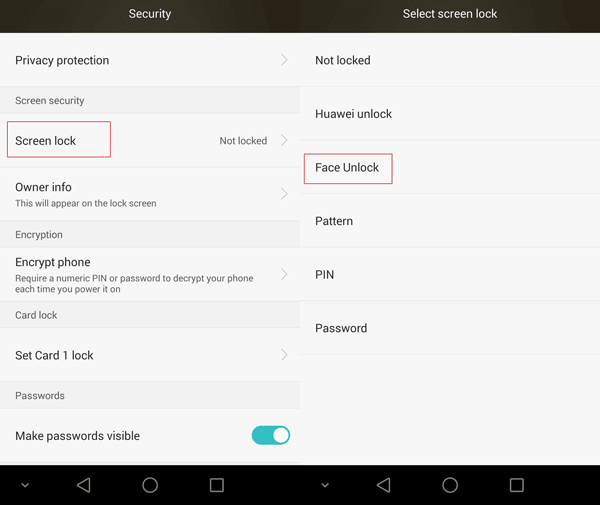 Step 2: Select Face Unlock in screen lock list. Click Set it up if you are sure to secure Huawei Android with your face, when a screen pops up and tells you how Face Unlock is less secure than PIN, pattern, or password.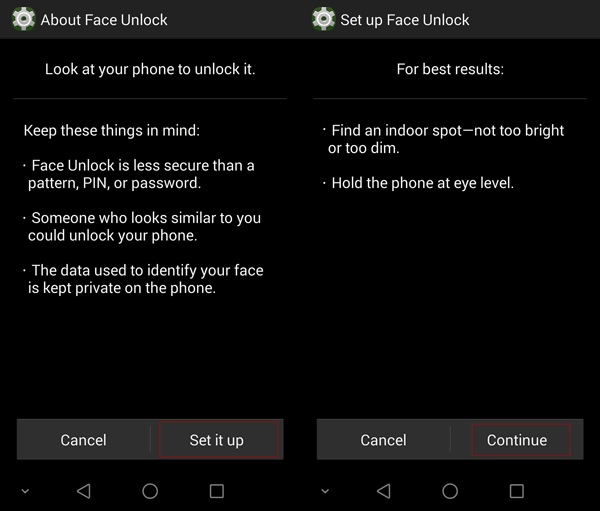 Step 3: Hold the phone at eye level and click Continue to put your face in picture window.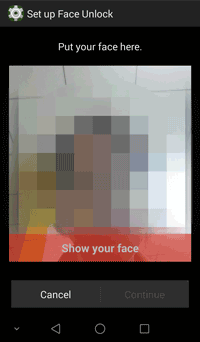 Click Continue and follow wizard to finish locking your phone with your face. Then you would see "Secured with Face" in Screen lock.
Way 2: Lock SIM Card with PIN Code
Step 1: Choose Settings > Security. Click Set Card 1 lock under Card lock.
Step 2: When you see Lock SIM card is off, turn it on and type a PIN. Click OK to make PIN available to use phone.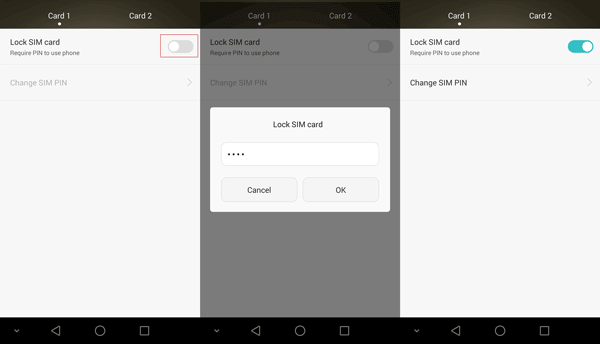 If you want to change SIM PIN code, click Change SIM PIN and set a new PIN.
If you want to make card lock disabled, turn off Lock SIM card and enter PIN you set in pop-up Unlock SIM card dialog. Click OK and SIM card is unlocked.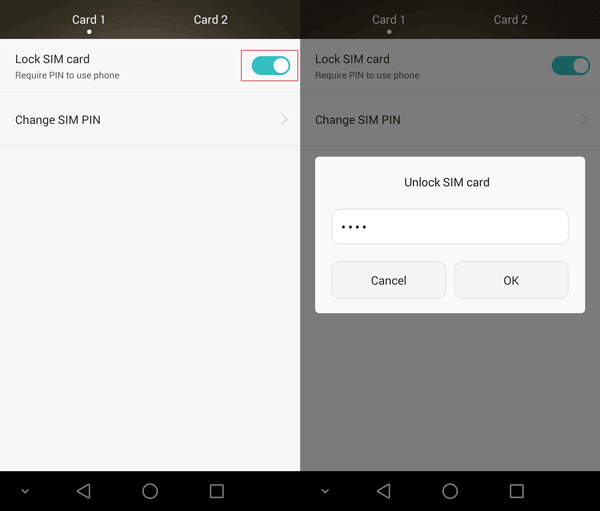 Above Android settings just mainly help to lock screen. But if the android phone is unlocked, how can we protect the files or folders security on Android?
Related Articles: