How to Retrieve Important Data after Deleted or Lost Accidently
Something always happens inadvertently. If you couldn't do with it well, it will affect your work, especially your career, or you would lose something important in your life. For example, important data is deleted or lost at these moments:
Case 1:
When you have prepared to visit a client vitally important for your company, you find client data stored on your laptop has been lost just as you are on the way to seeing client.
Case 2:
One day, you opened your family computer, and found a video about the growth of your little son lost suddenly. Ever it was saved on computer. That was of great meaning for you and your family. How should I do to retrieve lost important video?
In fact, as long as you can make sure deleted or lost important file or video has ever stored on computer. This problem is still solvable. So which way or tool could help you?
According to case description, data has been lost from hard drive partition or recycle bin. No matter because of which reason, Data Genius could help to recover data from recycle bin or partition free.
1. Install Data Genius on your laptop or family computer.
Get it here: https://www.isunshare.com/data-genius.html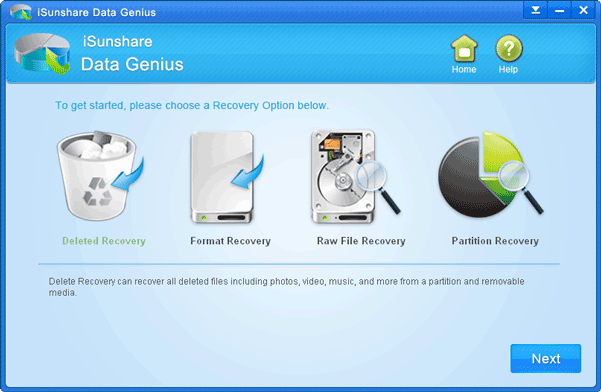 2. Run it and scan hard drive partition where data stored.
Click Data Genius to run and choose Deleted Recovery and click "Next". And then choose hard drive partition where you save client data or family video. This process would take few minutes, so please be patient to wait until lost data directory appears.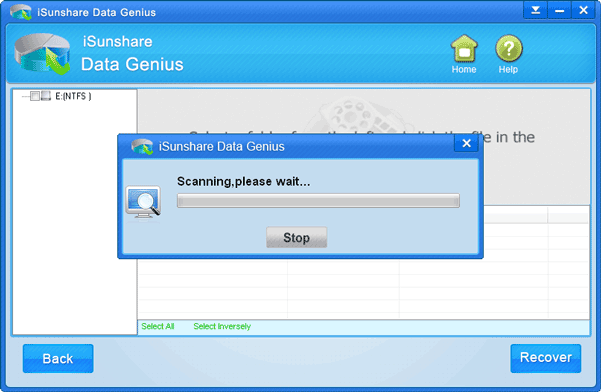 3. Select lost data and recover it.
Unfold data directory and find lost data, select it and click Recover button. Then choose another partition to save it. About one minute later, it would be recovered and store on partition you choose.
This is the easiest way I have ever tried. Free, easy-to-use and effective make it worth trying. With it in your hand, you would don't be worried about, data deletion or lost would influence your career or make precious family memories lost.
Related Articles:
How to Access to SQL after Lost SQL Server Database SA Password Measures to Prevent Data Loss after Hard Disk Formatting