How to Encrypt a USB Flash Drive
Nowadays, Data security is an out of top topic among modern computer topics. Sometimes spyware can transpire the business secrets which may make a company crashed. Sometimes it can badly decrease your reputation among others when some of your secret stored in a USB flash drive was stolen or spread by others for some purposes. Recently a worldwide WannaCry attack shows us the importance of encrypting a USB flash drive again. There is a built-in feature called BitLocker in Windows Vista and up versions of Windows, we demonstrate using the BitLocker to encrypt a USB flash drive. Just follow it.
Step 1: To get started using BitLocker, go ahead and connect your USB drive to your computer. Right-click on the drive and click Turn on BitLocker.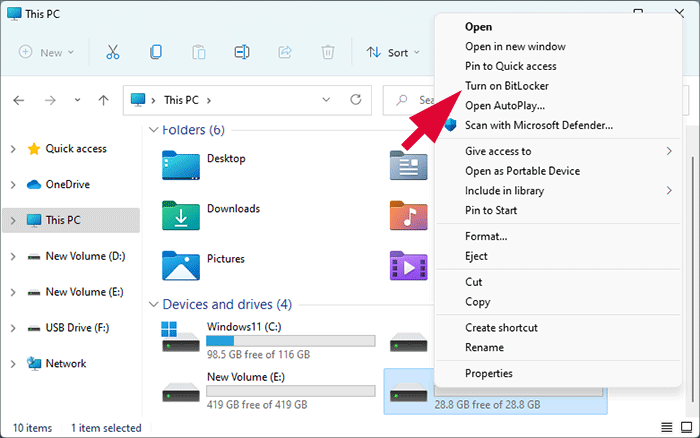 You can also go to the Control Panel and find the BitLocker with a view of large icons in that window.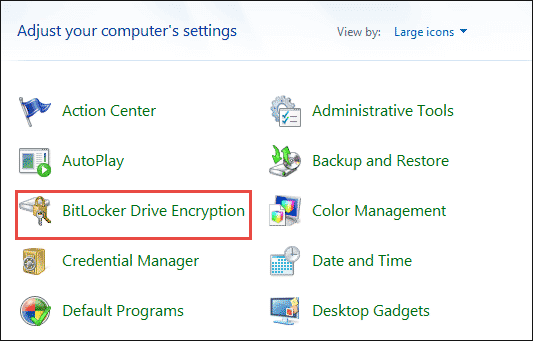 Step 2: In the coming window, you can choose the option to unlock the drive.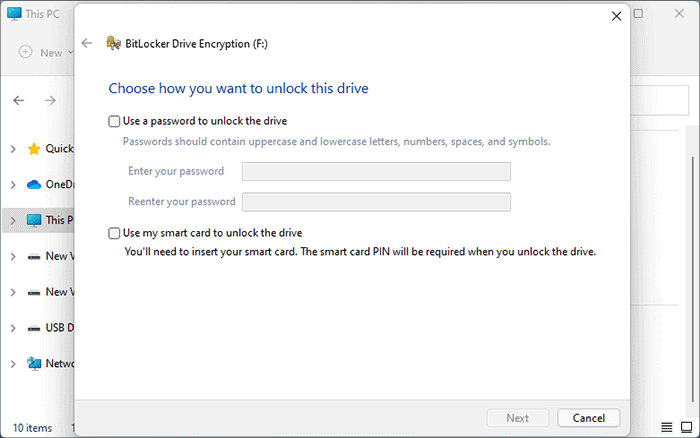 Step 3: Choose a recovery key in case of forgetting password.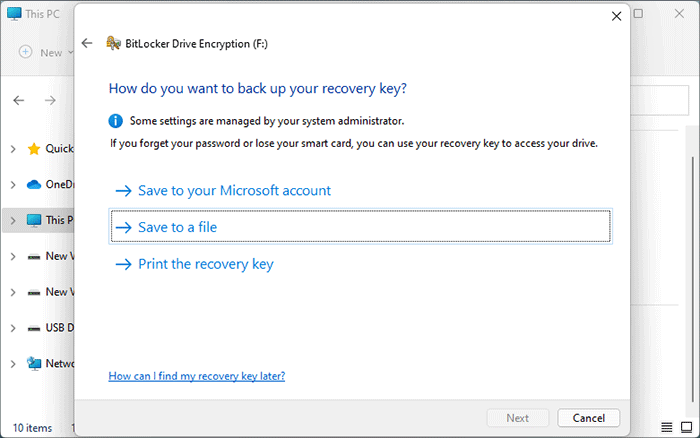 Step 4: Choose how much drive you want to encrypt.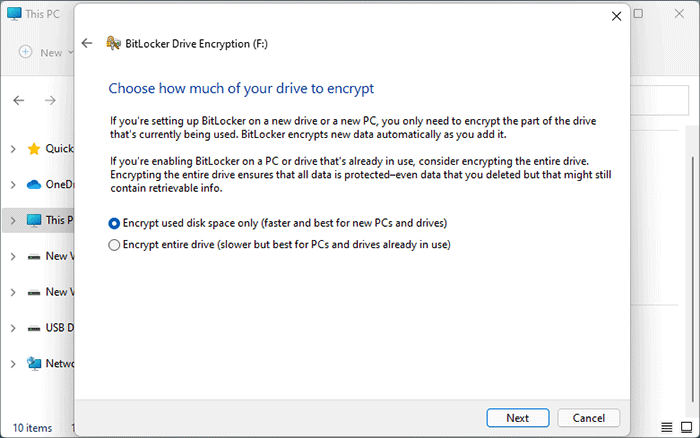 Step 5: Choose the encryption mode.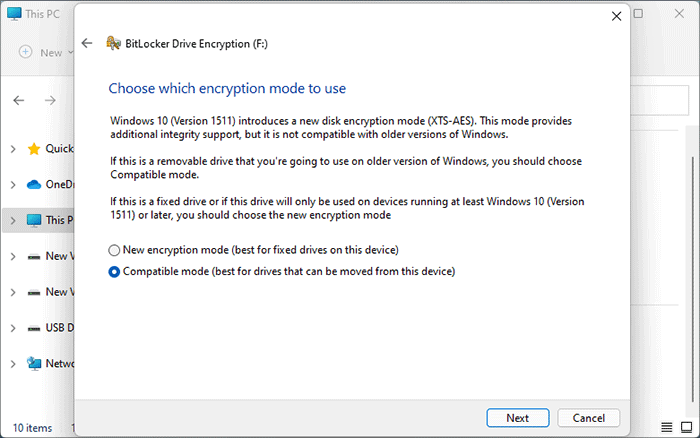 Note: Depending on the version of Windows you are using, you may not see this screen. On Windows 10, you will be asked to choose between the new encryption mode and the compatible mode. Windows 10 has a better and stronger encryption, which may not be compatible with earlier versions of Windows. If you want more security and your current system is Windows 10, go with the new mode, but if you need to connect the drive to the earlier versions of Windows, go with the compatible mode.
After the above actions, typically you will see a prompted dialog which means the encryption of a drive or disk has been completed successfully.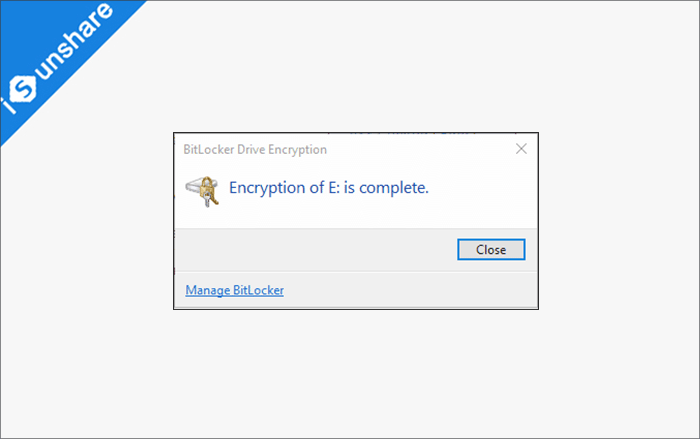 Related Articles: