Excel Password Remover User Guide
As is known, iSunshare Excel Password Remover could easily remove forgotten open password from XLS file. So whether it works in high speed? And how can we remove excel password with it? The following guide will tell you.
Guide: Remove Excel Password step by step
With this tutorial, you can easily and quickly remove Excel XLS file open password.
Step 1: Download, Install and Run Excel Password Remover.
Click the following button to download and follow installation wizard to install and run the iSunshare Excel Password Remover on your PC.

Note: Only decrypt first 10 rows of the Microsoft Excel documents, protected with "open" password.
Step 2: Add encrypted Excel file.
Simply press the "Open" button( or select the "File | Open File" menu item ) and browse for the appropriate file. Then you will see encrypted excel xls file in the "File Name".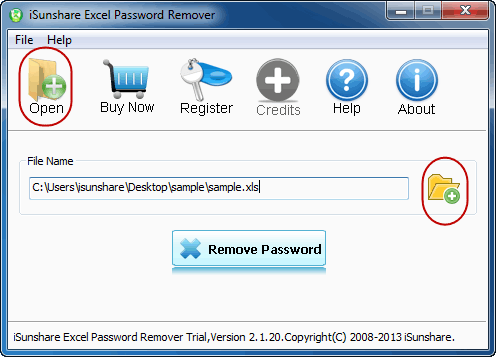 Step 3: Remove password from Excel XSL file.
As shown in the image following, click "Remove Password" button to start to remove Excel file password. In the whole process, we should make sure the program connects to the iSunshare software Server, or keep connected to Internet.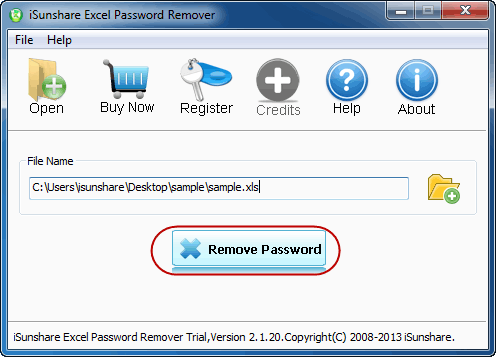 Step 4: Click "Open" button to open decrypted Excel file.
When lost excel open password is removed successfully with iSunshare Excel Password Remover, the dialog would display and you can click "Open" button to open the excel xls file without password.

As you can see, password remover is easy and fast to operate. So don't hesitate and go ahead to get iSunshare Excel Password Remover to have a try.
Tags: how do I remove excel password, how can I remove excel open password
Related Links: