2 Ways to Capture Screen in iPhone and iPad
To capture screen in your iPhone or iPad, use the following two simple methods.
2 ways to capture screen in iPhone or iPad:
Way 1: Capture screen by On/Off button+Home button.
Step 1: Open the screen to be captured.
Step 2: Simultaneously press the On/Off button and the Home button.
FYI, the On/Off button is also known as Power button or Sleep/Wake button.
Way 2: Capture screen with Assistive Touch.
Step 1: Turn on Assistive Touch.
Step 2: Open the screen you want to capture.
Step 3: Click the icon of Assistive Touch on the screen.

Step 4: Open Device in the pop-up menu.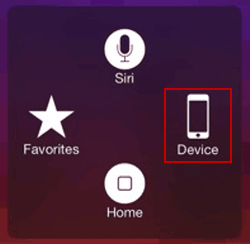 Step 5: Click More to continue.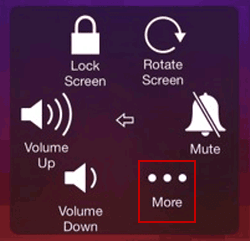 Step 6: Tap Screenshot to capture the screen.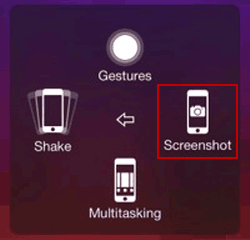 Tip: The screenshots will be automatically saved in Photos.
Related Articles: