How to Add Custom Phrase Shortcut in iPhone and iPad
Would you like to know how to enter "i am busy now" through typing "iabn" in your iPhone or iPad? You must be interested in this topic which will save you a large amount of time in sending messages and other aspects, and this article illustrates how to make it by adding custom phrase shortcut for your reference.
Steps to add custom phrase shortcut in iPhone or iPad:
Step 1: Enter Settings.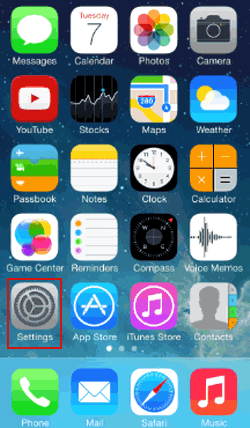 Step 2: Choose General.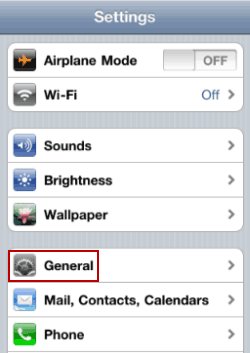 Step 3: Select Keyboard.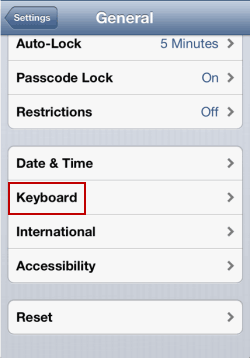 Step 4: Click Add New Shortcut to continue.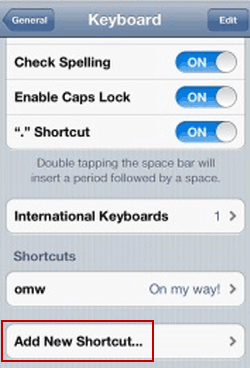 Tip: If you can't find the above-mentioned option in the Keyboard settings on iPad, choose Shortcuts and tap the top-right plus sign (i.e. +) to go to add phrase and shortcut.
Step 5: Type a phrase and its corresponding shortcut, and then hit Save on the top right.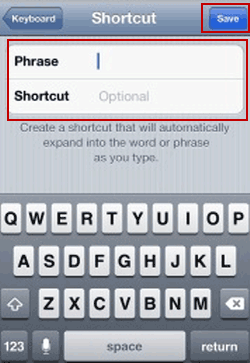 After adding a shortcut and its corresponding phrase, the shortcut will automatically expand into the phrase it represents as you type it in your iPhone or iPad.
Related Articles: