How to Automatically Delete Messages on iPhone
Nowadays, an increasing number of spam messages are sent to phones, which occupies too much memory. If you don't want to waste your time manually removing them from your iPhone, you can let it automatically delete them following the guidance below.
Note: Remember to back up your important messages in time, because the setting introduced here will remove all messages existing longer than 30 days or 1 year.
Steps to make iPhone automatically delete messages:
Step 1: Open Settings > Messages > Keep Messages.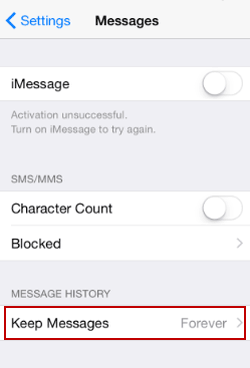 Step 2: Choose 30 Days or 1 Year according to your need.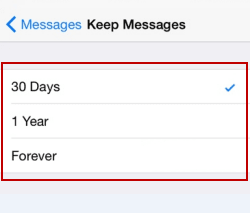 Related Articles: