Enable Photo Sharing to Share Pictures with Others
Photo Sharing in iPhone/iPad assists you to share your pictures with the people you choose. Moreover, your friends and family can subscribe to your shared albums to view them on their devices. Therefore, this article illustrates how to enable the feature in detail.
Steps to enable Photo Sharing in iPhone/iPad:
Step 1: Enter Settings and select Photos & Camera.
Step 2: Locate Photo Sharing and tap the switch to turn it on.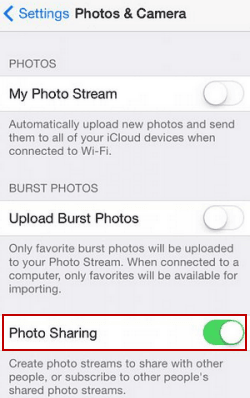 Related Articles: