How to Hide Recent Contacts in iPhone 6
To hide recent contacts in your iPhone 6, you can follow the three steps below.
Steps to hide recent contacts in iPhone 6:
Step 1: Go to Settings > Mail, Contacts, Calendars.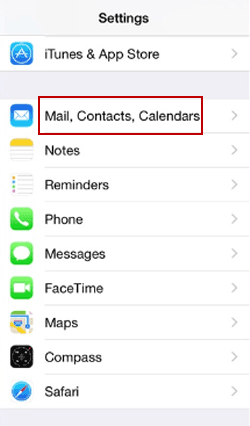 Step 2: Click Show In App Switcher to continue.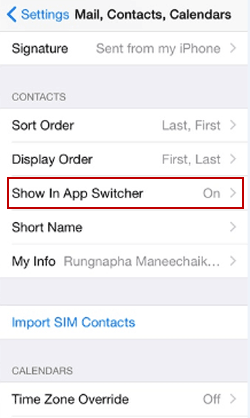 Step 3: Turn off Recents.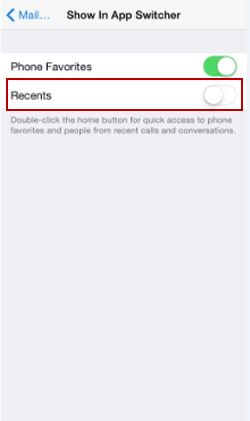 Tips:
1. It is recommended for you to turn off Phone Favorites during this step.
2. After finishing the above three steps, you can go to delete the recent contacts in your call log.
Related Articles: