Limit Ad Tracking for Privacy Protection on iPhone/iPad
Ad tracking controls the types of interest-based ads that Google may show you across its network of partner apps, which may unveil your privacy to some extent. Thus, it is strongly recommended to restrict ad tracking through turning on Limit Ad Tracking in your iPhone or iPad.
Steps to turn on Limit Ad Tracking in iPhone/iPad:
Step 1: Open Settings > Privacy > Advertising.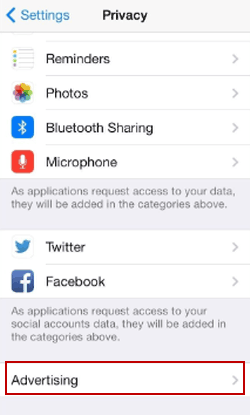 Step 2: Tap the switch to enable Limit Ad Tracking.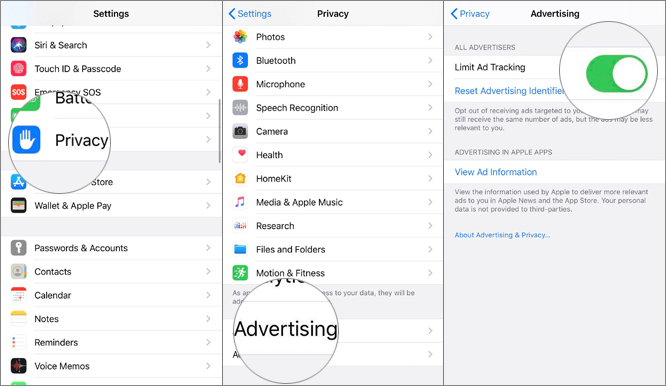 Related Articles: