How to Record Video at 60 FPS in Camera on iPhone/iPad
FPS (Frames per Second) is the rate at which an imaging device produces unique consecutive images. For example, the higher the FPS is in a video, the more fluent the video playback is. Thus, this article tells you how to record video at 60 FPS in the Camera on your iPhone/iPad by turning on the corresponding setting.
Steps to turn on Record Video at 60 FPS in iPhone/iPad:
Step 1: Enter Settings and open Photos & Camera.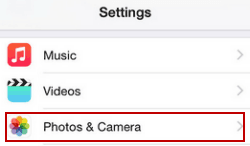 Step 2: Find Record Video at 60 FPS and tap the switch to turn it on.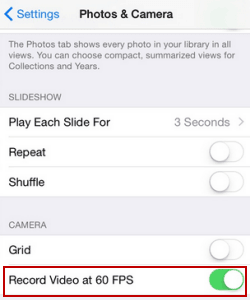 Related Articles: