How to Set Max Music Volume on iPhone/iPad
You are able to set max music volume on your iPhone/iPad to protect your hearing when listening to music, and this text will show you how to make it.
Steps to set max music volume on iPhone/iPad:
Step 1: Access Settings, choose Music and open Volume Limit.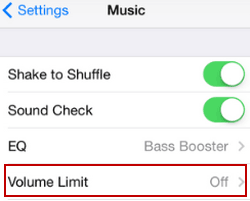 Step 2: Under MAX VOLUME, move the scale to the left or right to set your preferred volume.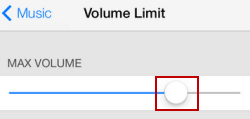 Related Articles: