How to Show All Videos on iPhone/iPad
The text introduces how to show all videos including the downloaded and those stored in iCloud on iPhone/iPad.
Steps to show all videos on iPhone/iPad:
Step 1: Access Settings and open Videos.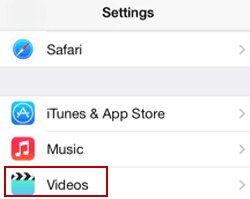 Step 2: Find Show All Videos and click the switch to turn it on.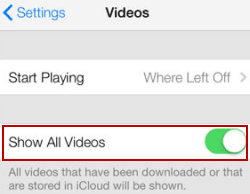 By use of this method, all videos that have been downloaded or that are stored in your iCloud will be shown on your device.
Related Articles: