How to Show and Hide iCloud Songs in iPhone/iPad
Some people would like to show only the songs that have been downloaded in the Music app on their iPhones/iPads, while others prefer to show both the downloaded and the songs stored in iCloud. Therefore, this article will particularly illustrate how to show and hide iCloud songs in iPhone.
Steps to show or hide iCloud songs in iPhone/iPad:
Step 1: Access the Music settings.
Open Settings and select Music.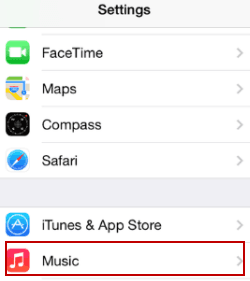 Step 2: Turn on or turn off Show All Music.
1. Find Show All Music and tap the switch to turn it on. Then, all downloaded songs and iCloud songs will be shown in the Music program.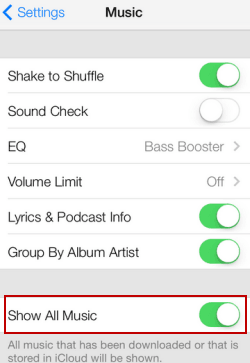 2. Tap the switch on the right of Show All Music to turn it off. Later, the songs stored in iCloud will be hidden from the music list.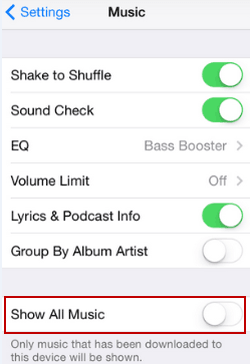 Related Articles: