Turn off Fitness Tracking in iOS 8.2 for Power Saving
In iOS 8.2, there is a new function called Fitness Tracking which uses your body movement to determine your step count and fitness level. However, it consumes electricity to certain extent if it is turned on all the time. Thus, you can turn it off for power saving when it is not in need, following the procedures below.
Steps to turn off Fitness Tracking in iOS 8.2:
Step 1: Access Settings, choose Privacy and open Motion & Fitness.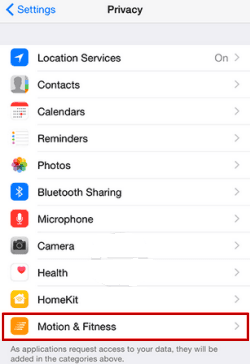 Step 2: Click the switch on the right of Fitness Tracking to turn it off.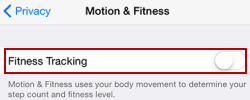 Related Articles: