Change Feedback Frequency on Windows 10
The text shows you how to change the frequency that Windows should ask for your feedback in Windows 10 computer.
Video guide on how to change feedback frequency in Windows 10:
Steps to change feedback frequency on Windows 10:
Step 1: Access Settings.
Step 2: Open Privacy in the settings.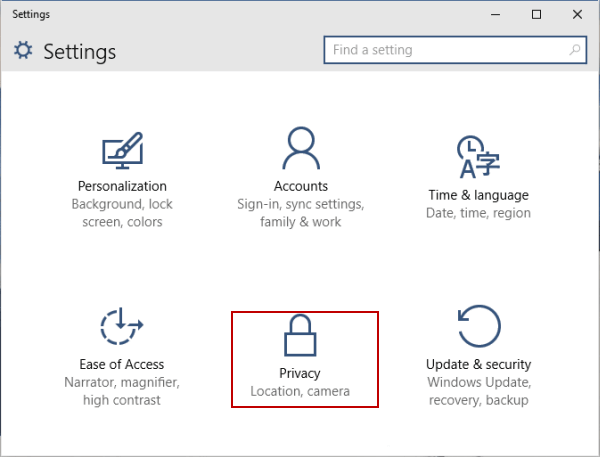 Step 3: Choose Feedback, tap the bar where Automatically (Recommended) is and select a frequency from Automatically (i.e. the default), Always, Once a day, Once a week and Never in the list.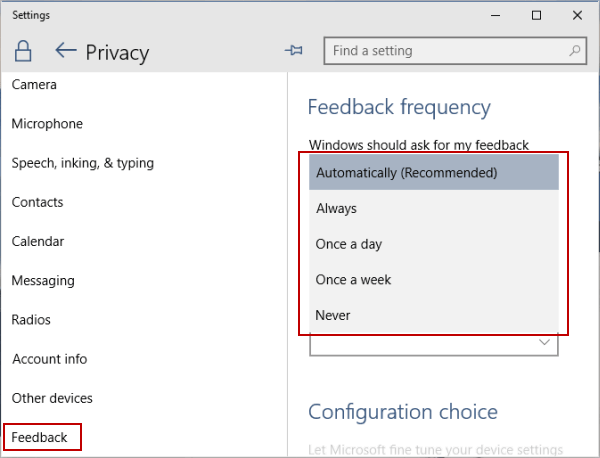 Related Articles: