Customize Narrator Command Keyboard Shortcut on Windows 10
If you find it difficult to memorize the Narrator keyboard shortcuts, you can go to customize them in your Windows 10 PC, following the instruction below.
Video guide on how to customize Narrator command keyboard shortcut in Windows 10:
Steps to customize Narrator command keyboard shortcut on Windows 10:
Step 1: Turn on Narrator.
Step 2: Select Commands in Narrator Settings.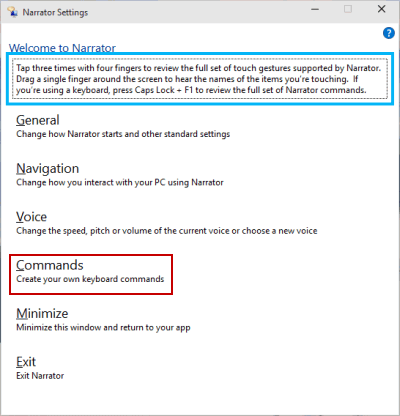 Step 3: Choose a command and tap Change command keyboard shortcut to move on.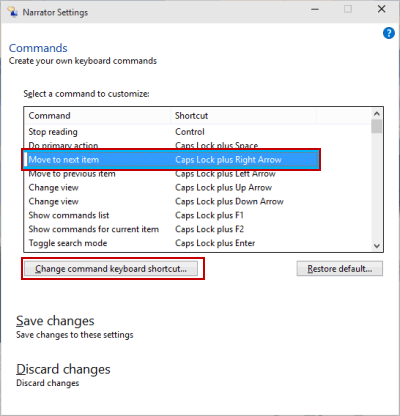 Step 4: As the dialog named Type a keyboard shortcut appears, press a shortcut composed of any modifier key (Alt, Ctrl, Shift, Caps Lock or Windows key) and a single non-modifier key on the keyboard.
In this example, the keyboard shortcut, Windows+1, is set as the command shortcut for the selected command.

Step 5: Click Save changes in Narrator Settings.
Related Articles: