How to Disable and Enable Narrator in Windows 10
The article respectively introduces how to disable and enable Narrator on Windows 10 computer. By the way, the method to disable Narrator in this text only disallows user to open the app by its icon and shortcut.
Part 1: Disable Narrator in Windows 10
Step 1: Open Narrator Properties.
Sub-step 1: Press Windows+F, type narrator in the Start Menu's search box and find Narrator in the results.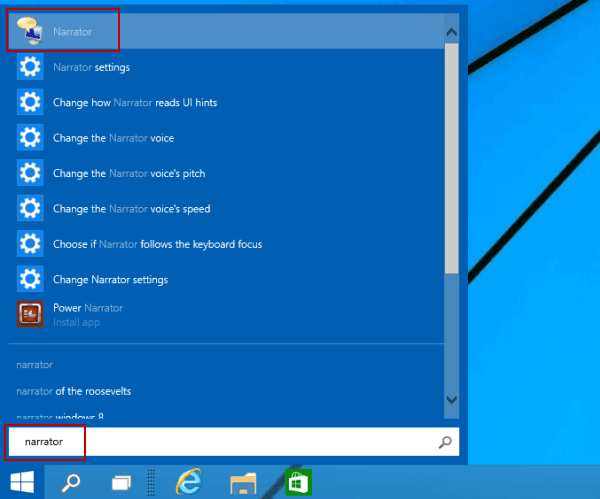 Sub-step 2: Right-tap Narrator and click Open file location.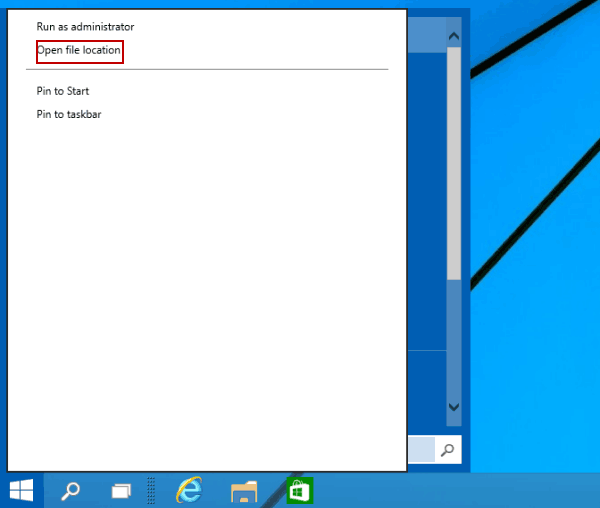 Sub-step 3: Right-click Narrator in the next window, and tap Properties.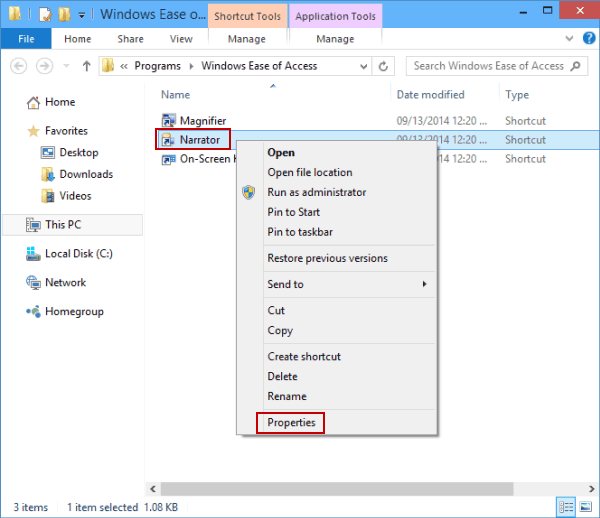 Step 2: Go to edit the security settings.
In the Narrator Properties window, choose Security and tap Edit.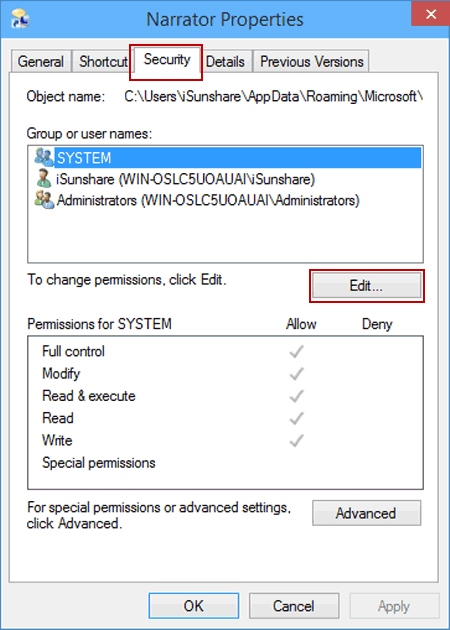 Step 3: Deny permissions for user.
As the Permissions for Narrator window appears, select the user you want to deny his or her permissions, check the box of Read & execute permission in Deny line and click OK. FYI, the box of Read permission in the same line is automatically chosen.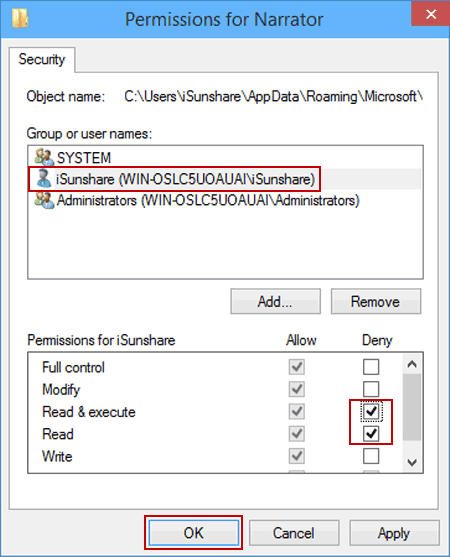 Tip: During this step, you may ask what you can do when the target user is not shown in the list. In this case, follow the procedures below to select your object user.
1. Go to add target user.
Select Add to continue.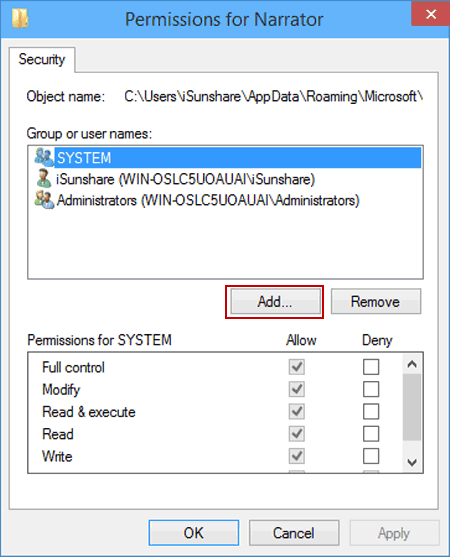 2. Select user.
Situation 1: In the Select Users or Groups window, if you remember the object user name, enter it in the empty box, tap Check Names and click OK.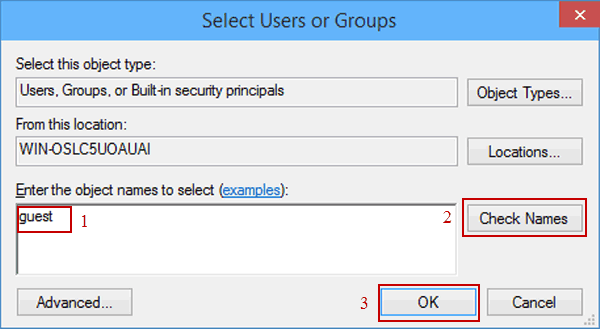 Situation 2: If you can't remember its full name, follow the sub-procedures below to choose user.
Sub-procedure 1: Tap Advanced button.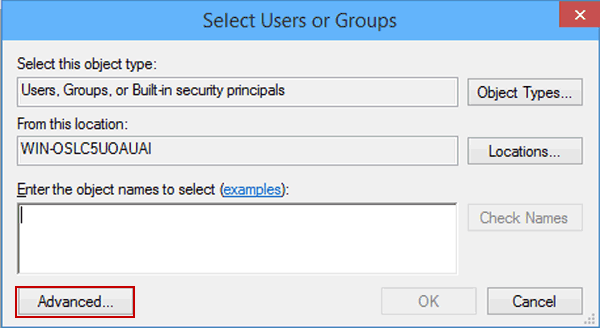 Sub-procedure 2: Click Find Now, select object user in the results and tap OK.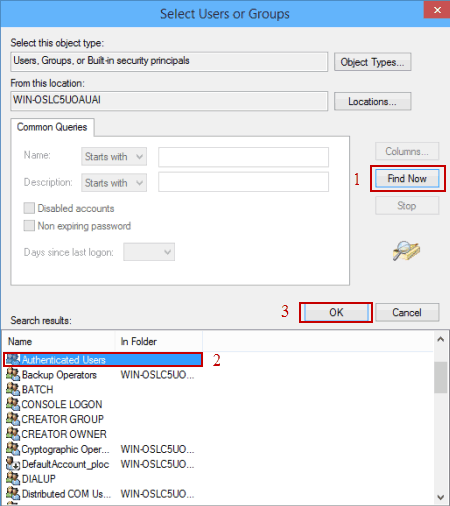 Sub-procedure 3: Click OK to finish selecting user.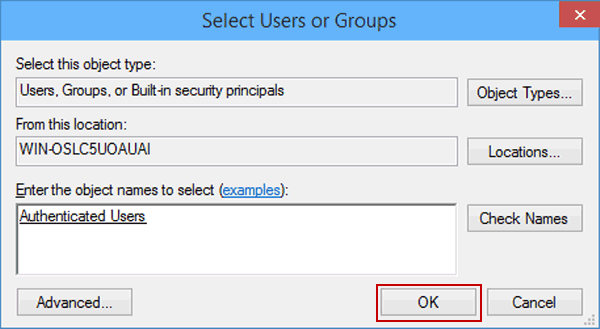 3. Deny permissions and confirm the changes.
Choose Read & execute in the Deny line and tap OK. As mentioned before, the Read permission is denied automatically.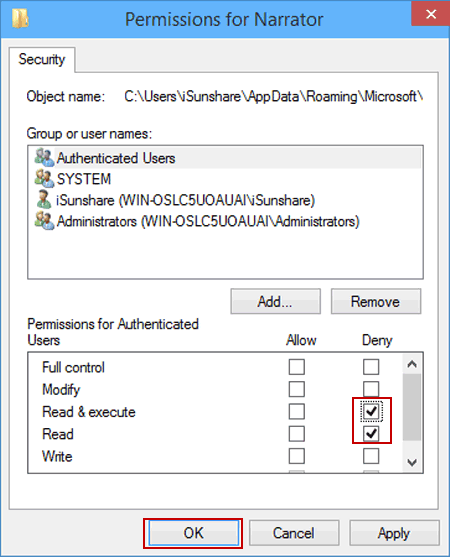 Step 4: Move on to the next step.
Choose Yes in the Windows Security dialog to continue.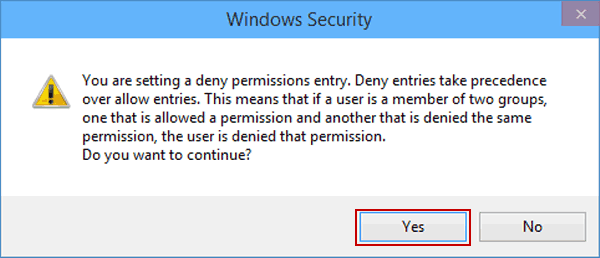 Step 5: Confirm and complete disabling Narrator.
Select OK in the Narrator Properties window.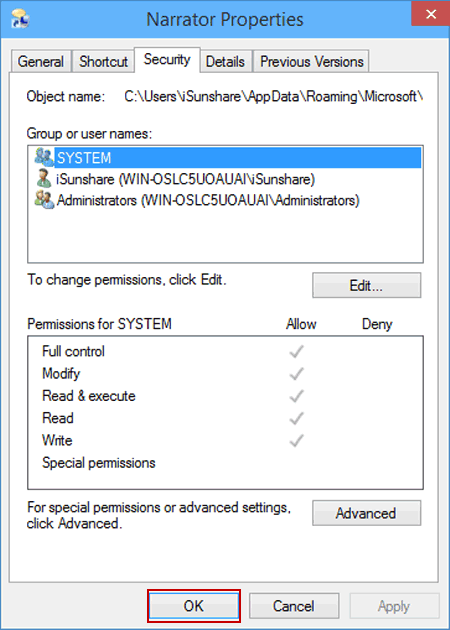 Part 2: Enable Narrator
Step 1: Open Narrator Properties.
Open it according to the above instruction.
Step 2: Go to edit permissions in the security settings.
Select Security and click Edit.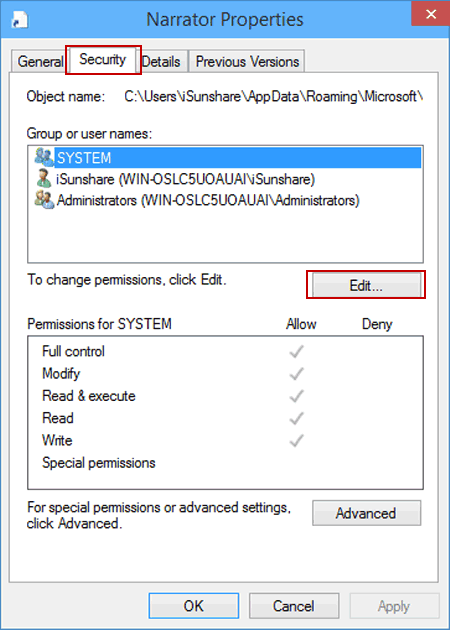 Step 3: Allow permissions for target user.
Choose user whose permissions for Narrator are denied, deselect the permissions one by one, and then tap OK, as shown in the following picture.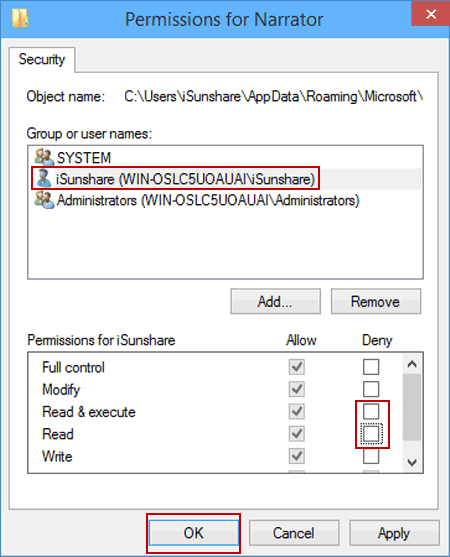 Step 4: Confirm and finish enabling Narrator.
Hit OK in the Narrator Properties window.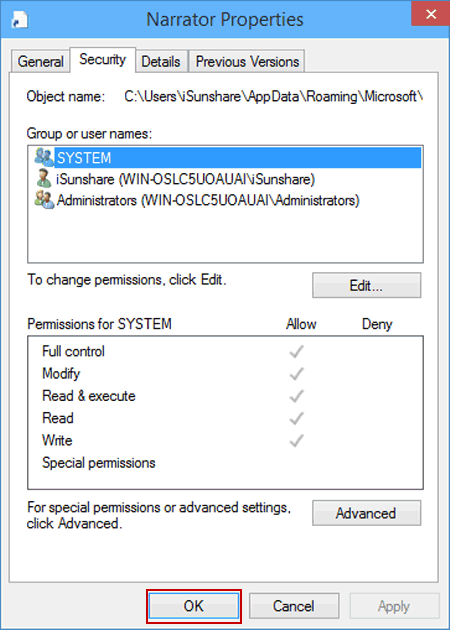 Related Articles: