How to Enable Maintenance on Windows 10
If you can't start maintenance in Windows 10 computer, the function may be disabled in Registry Editor. In this case, you are able to solve the problem by using the following method.
Video guide on how to enable Maintenance in Windows 10:
Steps to enable Maintenance on Windows 10:
Step 1: Get into Registry Editor.
Step 2: Open MaintenanceDisabled in HKEY_LOCAL_MACHINE/SOFTWARE/Microsoft/Windows NT/CurrentVersion/Schedule/Maintenance.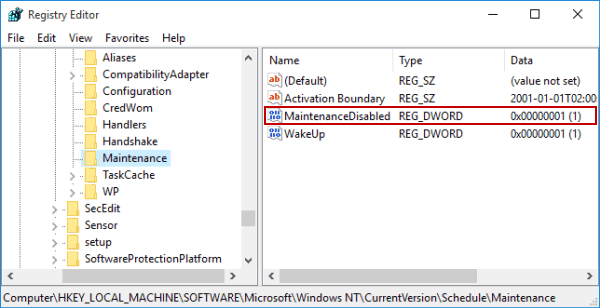 Step 3: Change its value data to 0, and click OK.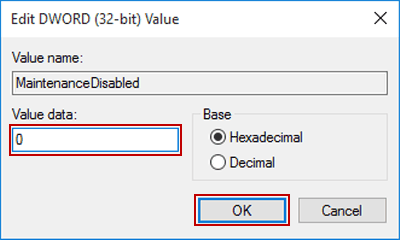 Tip: You can also directly delete MaintenanceDisabled to achieve the same goal.
Related Articles: