2 Ways to Enable Do Not Disturb Mode on iPhone/iPad
If you don't want to be disturbed by any calls and alerts when you are not in mood, just enable Do Not Disturb mode on your iPhone/iPad. And this text introduces two methods to have the mode enabled.
2 ways to enable Do Not Disturb mode on iPhone/iPad:
Way 1: Enable it in Control Center.
Swipe up from the bottom of the screen to open the Control Center, and then click the moon icon to turn on Do Not Disturb mode.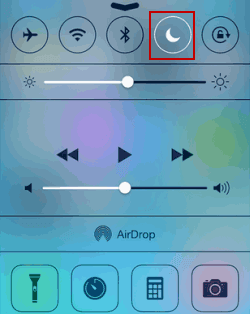 Way 2: Enable the mode in Settings.
Step 1: Open Settings on the Home screen and tap Do Not Disturb to continue.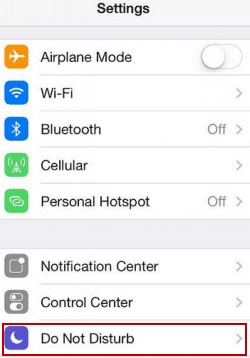 Step 2: Click the switch on the right of Manual to turn it on.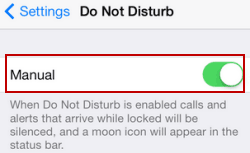 Tip: If Do Not Disturb can be directly turned on in Settings on your device, tap the switch beside it to have it enabled, as shown in the following picture.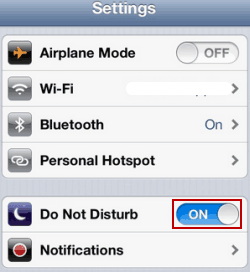 Related Articles: