Disable Navigation Voice on iPhone/iPad
The article mainly shows you how to disable navigation voice in Maps on iPhone and iPad with iOS 6/7/8.
Steps to disable navigation voice on iPhone/iPad:
Step 1: Open Settings on the Home screen, and click Maps to continue.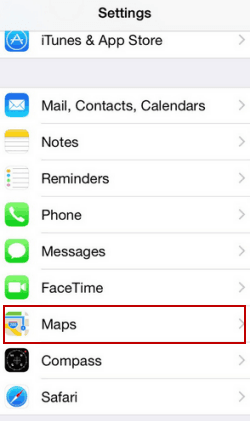 Step 2: In the NAVIGATION VOICE VOLUME settings, choose No Voice.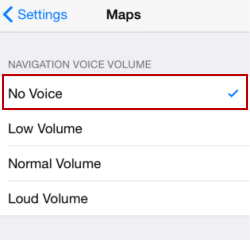 After these two steps, the navigation voice in Maps has been successfully disabled.
Related Articles: