Enable or Disable Improve Maps in iPhone/iPad
Enabling Improve Maps allows Apple to use your frequently-visited location information to better approximate the geographic location of your current address. Moreover, you can disable it in Settings at any time. As for how to enable or disable it, please keep reading.
Steps to enable or disable Improve Maps in iPhone/iPad:
Step 1: Find and open Frequent Locations.
Enter Settings, choose Privacy, tap Location Services, select System Services and click Frequent Locations.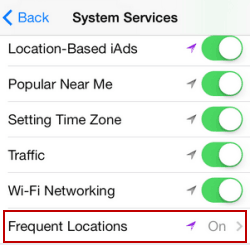 Step 2: Turn on or off Improve Maps.
1. To enable Improve Maps, click the switch on the right to turn it on.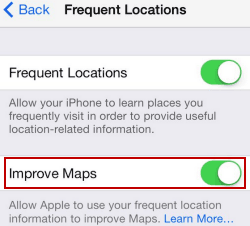 2. To disable Improve Maps, tap the switch to turn it off.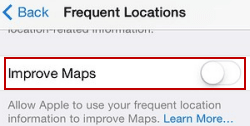 Related Articles: