Enable Speak Screen to Hear Screen Content in iPhone and iPad
By enabling Speak Screen in your iPhone or iPad, you can hear the content of the screen when you swipe down with two fingers from the top of the screen. And this article illustrates how to enable it for your reference.
Steps to enable Speak Screen in iPhone and iPad:
Step 1: Access Settings > General > Accessibility > Speech.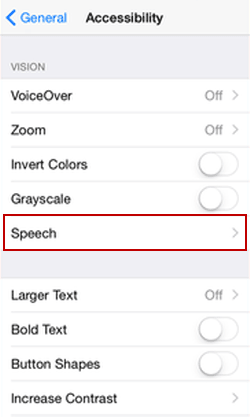 Tip: If there is no Speech in the settings, choose Speak Selection instead.
Step 2: Click the switch on the right of Speak Screen to enable it.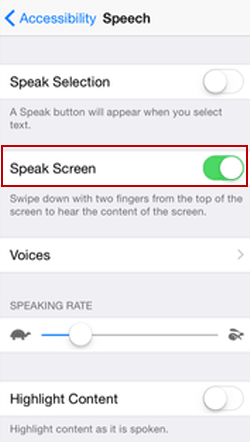 Related Articles: