How to Change 4G to 3G/2G on iPhone 6s After Upgrade
While we enjoy the high speed of 4G network, we can't avoid the reality of huge consumption of network traffic as well as great power consumption. Sometimes we want to turn off 4G and go back to 3G. However, there has been a little change in setting up mobile data since update and by default 4G is switched on. Some of the users don't know how to change 4G to 3G/2G on iPhone 6s after upgrade. Focus on solving this problem, you can read the following steps for reference.
Steps to change 4G to 3G/2G on iPhone 6s:
Step 1: Open Settings.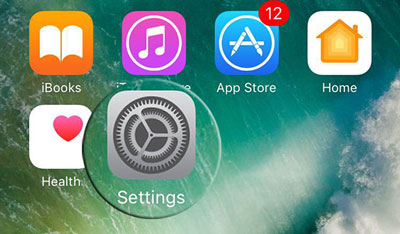 Step 2: Tap Mobile Data.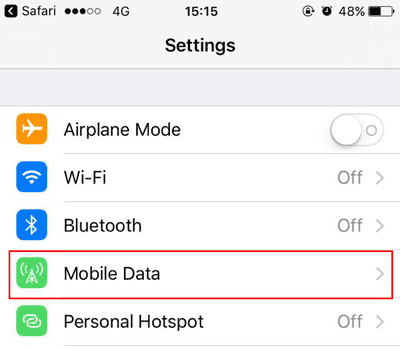 Step 3: Tap Mobile Data Options.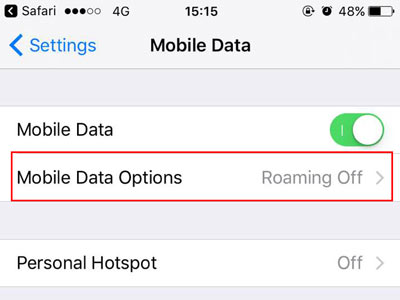 Step 4: Tap Enable 4G to turn it off, and then you can see in the top status bar that the phone automatically switch to the 3G network or 2G network.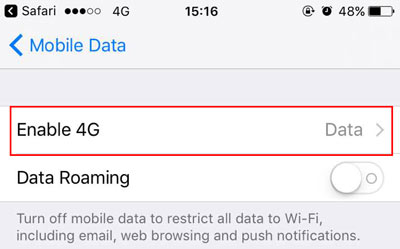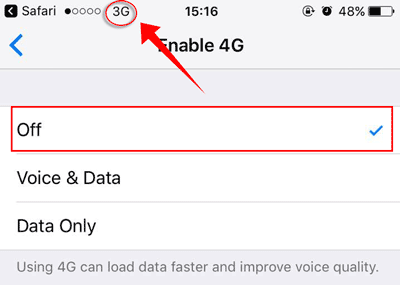 Related Articles: