How to Receive Repeated Calls in Do Not Disturb Mode on iPhone
As you know, calls and alerts that arrive will be silenced when Do Not Disturb is enabled on iPhone. If you think a repeated call from the same person may be important and would like to receive such calls in Do Not Disturb mode, enabling Repeated Calls is the solution you're looking for. For concrete operation, please read on.
Steps to enable Repeated Calls on iPhone:
Step 1: Open Settings and choose Do Not Disturb.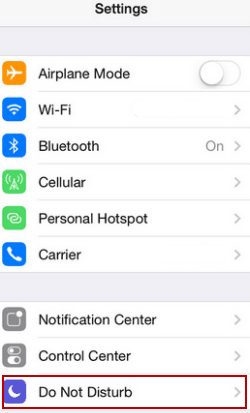 Step 2: Find Repeated Calls and tap the switch to turn it on.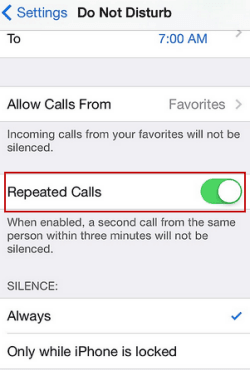 After enabling the feature, you can notice the second call from the same person within three minutes in Do Not Disturb mode, because it won't be silenced.
Related Articles: