How to Start Playing Videos from Beginning on iPhone/iPad
The article tells you what to do when you want the videos on your iPhone/iPad to start playing from beginning instead of resuming from where left off.
Steps to make videos start playing from beginning on iPhone/iPad:
Step 1: Open Settings and enter Videos.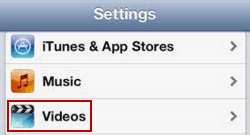 Step 2: Hit Start Playing to continue.

Step 3: Select From Beginning in the options provided.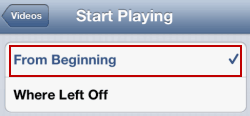 Related Articles: