Turn on Speak Selection to Enable Text-to-speech in iPhone and iPad
To lessen the weariness of your eyes caused by staring at the screen on your iPhone or iPad for a long time, you can turn on Speak Selection to enable text-to-speech, referring to the following guidance.
Steps to turn on Speak Selection in iPhone and iPad:
Step 1: Open Settings > General > Accessibility > Speech.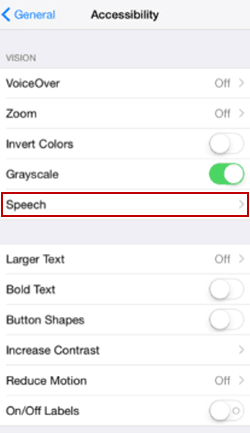 Note: The option named Speech in Accessibility could be replaced by Speak Selection in some iOS, as shown in the following picture.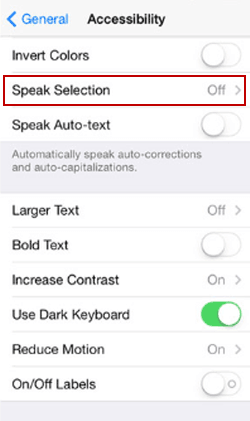 Step 2: Click the switch beside Speak Selection to turn it on.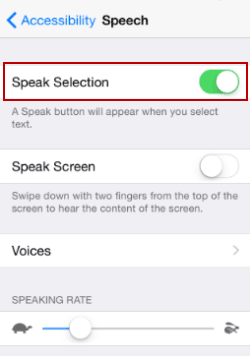 After turning on Speak Selection, a Speak button will show up when you select text.
Related Articles: