How to Remove Word Password
Word Password Remover is a professional software for removing MS Word file password. Support *.doc file. It's simple but ease-of-use. Now follow the guide to learn how to remove Word file password.
Guide: Remove Word Password step by step
With this tutorial, you can easily and quickly remove Word files password.
Step 1: Download, Install and Run
Click the following button to download and follow installation wizard to install the iSunshare Word Password Remover on your PC, then run it.

Note: Only decrypt first 200 characters of the Microsoft Word documents, protected with "open" password.
Step 2: Add encrypted Word file
Simply press the "Open" button( or select the "File | Open File" menu item ) and browse for the oppropriate file.
Then you will see encrypted Word file in the "File Name"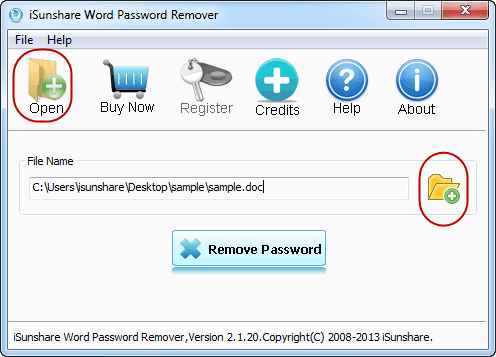 Step 3: Remove Password
As shown in the following image, Click " Remove Password " start to remove Word file password. In the whole process, we should promise the program connects to the iSunshare software Server, or keep connected to Internet.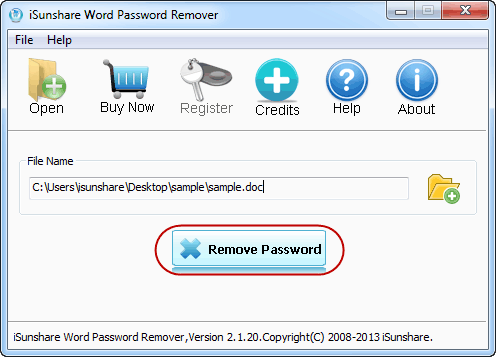 Step 4: Click "Open" button to open decrypted Word file
When you successfully remove lost password with iSunshare Word Password Remover, the dialog box  is displayed. If you click "Open" button, you can open the copy of target document directly.

As you can see, password remover is easy and fast to operate.
So don't hesitate and go ahead to download iSunshare Word Password Remover to directly remove Word document password with one click.
Tags: how do I recover Word password, how can I remove Office password
Related Links: