3 Ways to Unblock Phone Calls on iPhone
In this text, you can learn how to unblock phone calls from your contacts and phone calls wrongly conceived as harassing calls from recent contacts.
3 ways to unlock phone calls on iPhone:
Part 1: Unblock phone calls from contacts
Way 1: Remove contacts from the phone block list.
Step 1: Access Settings > Phone > Blocked.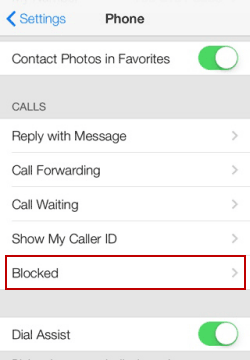 Step 2: Click Edit on the top-right corner.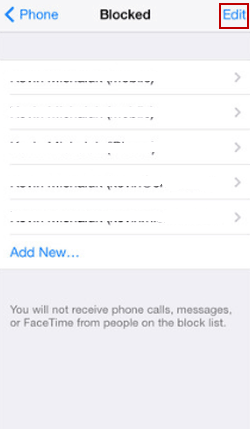 Step 3: Tap the minus icon before the contact you want to remove from the list, and hit Unblock.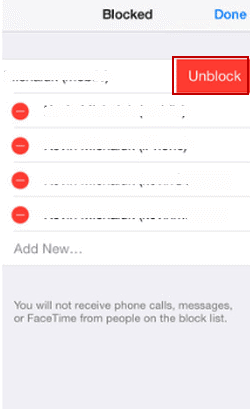 Way 2: Unblock contact from contacts.
Open Contacts, click the contact whose phone calls will be unblocked and select Unblock this Caller.

Part 2: Unblock phone calls wrongly thought as crank calls from recent contacts
Step 1: Open Recents and hit the Info icon on the right of the phone call, as shown in the following picture.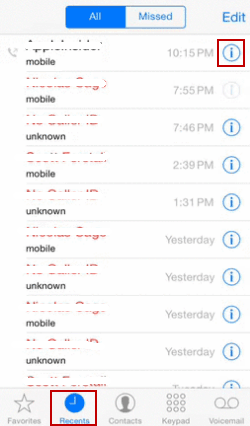 Step 2: Locate and choose Unblock this Caller.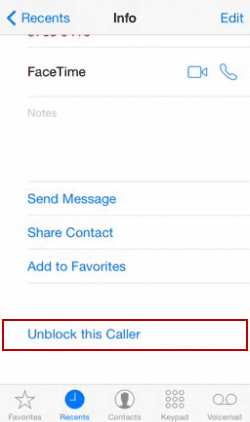 Related Articles: