Adjust Volume Balance Between Channels on iPhone/iPad
The article illustrates how to adjust volume balance between left and right channels in iPhone/iPad.
Steps to adjust volume balance between channels on iPhone/iPad:
Step 1: Enter Accessibility.
Open Settings, tap General and choose Accessibility.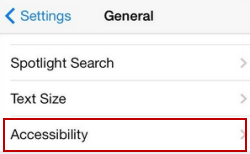 Step 2: Adjust volume balance between channels.
Move the scale to the left or right on the ruler with 2 capital letters (i.e. L and R) at both sides, as shown in the following photo.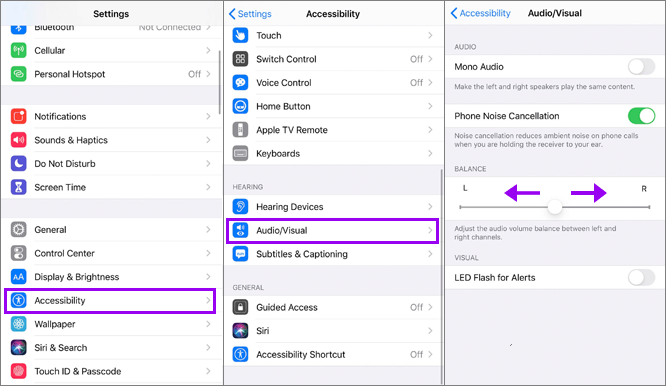 Related Articles: