Enable and Disable Sound Check on iPhone/iPad
The Sound Check feature on iOS devices is designed to help you scan songs in your music list, compute the characteristics of their playback volume and set an automatic level that increases or decreases the volume. In other words, it allows you to hear all your songs at approximately the same volume. Thus, this article will illustrate how to enable and disable Sound Check on iPhone for your reference.
Steps to enable or disable Sound Check on iPhone/iPad:
Step 1: Click Settings on the Home screen and choose Music in the list.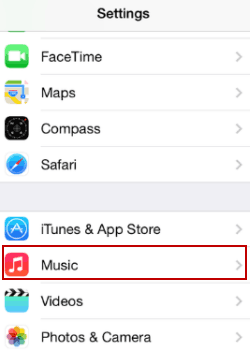 Step 2: Tap the switch on the right of Sound Check to enable it.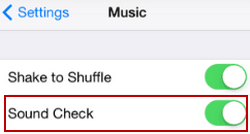 In contrast, tap the switch beside Sound Check to disable it, as shown in the following picture.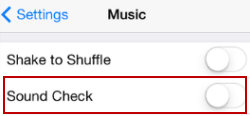 Related Articles: