How to Shake to Shuffle Songs on iPhone/iPad
If you want to shuffle songs on your iPhone/iPad by directly shaking your device, you can go to enable Shake to Shuffle, following the instruction below.
Steps to enable Shake to Shuffle on iPhone/iPad:
Step 1: Access Settings and open Music.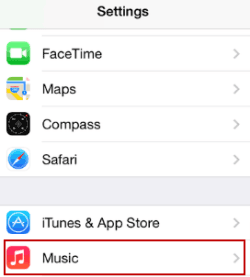 Step 2: Click the switch on the right of Shake to Shuffle to have it enabled.

After enabling this setting, you can shake your iPhone/iPad to shuffle songs when listening to music.
Related Articles: