Show True North Instead of Magnetic North on iPhone/iPad
Magnetic north is the direction a compass needle points to, which is different from the true north (i.e. geographic north). If you want to show true north instead of magnetic north on the Compass in your iPhone/iPad, follow the instruction below to turn on Use True North.
Steps to turn on Use True North in iPhone/iPad:
Step 1: Access Settings and open Compass.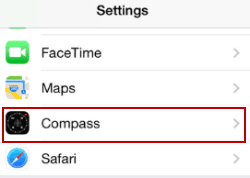 Step 2: Slide the toggle to turn on Use True North.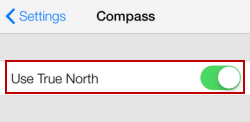 Tip: To show magnetic north instead of true north in Compass, click the switch to turn off Use True North.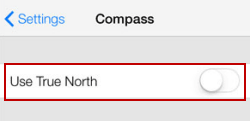 Related Articles: