Show Zoom Controller on Screen in iPhone and iPad
The Zoom Controller (see the following picture) is an icon allowing quick access to the Zoom Menu. To show it on the screen in iPhone or iPad, this article teaches you two methods.

2 ways to show Zoom Controller on screen in iPhone and iPad:
Way 1: Show Zoom Controller in Settings.
Step 1: Access Settings > General > Accessibility > Zoom.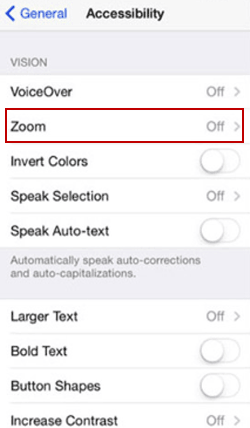 Step 2: Click the switch on the right of Show Controller to turn it on.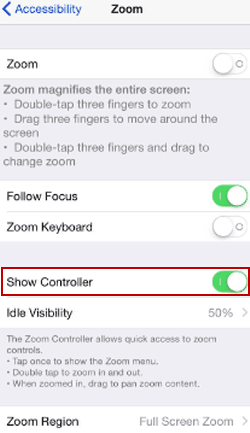 Way 2: Show Zoom Controller from Zoom Menu.
Triple-tap the screen with three fingers to open the Zoom Menu, and then select Show Controller.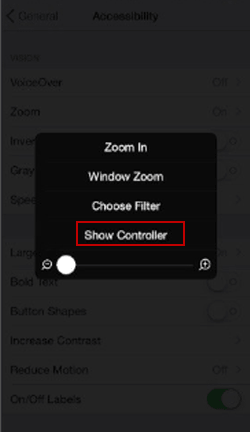 Related Articles: