Stop Access to Control Center on Lock Screen in iPhone and iPad
To prevent others from opening Control Center on the lock screen in your iPhone or iPad, go to turn off Access on Lock Screen by following the procedures below.
Steps to stop access to Control Center on lock screen in iPhone/iPad:
Step 1: Enter Settings > Control Center.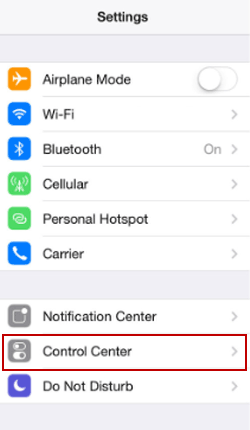 Step 2: Click the switch beside Access on Lock Screen to turn it off.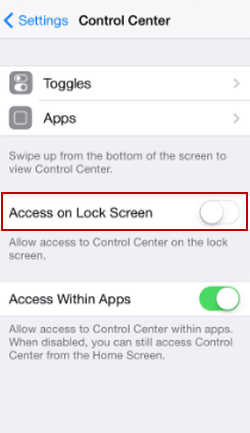 After completing this setting, you or anyone else is unable to access Control Center by swiping up from the bottom of the lock screen.
Related Articles: