Turn off or on Keyboard Clicks in iPhone/iPad
Follow the steps below to quickly turn off or turn on keyboard clicks in your iPhone/iPad.
Steps to turn off or on keyboard clicks in iPhone/iPad:
Step 1: Open the Sounds setting.
Access Settings and choose Sounds.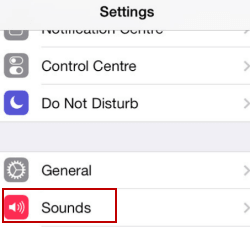 Step 2: Turn off or turn on Keyboard Clicks.
1. Find Keyboard Clicks and click the switch to turn it off.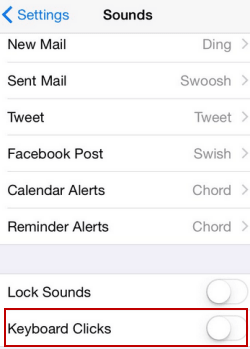 2. Tap the switch on the right of Keyboard Clicks to turn it on.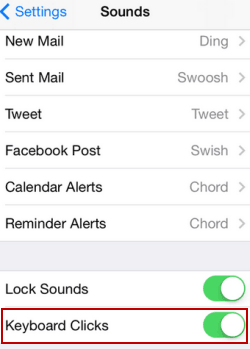 Related Articles: