Office Password Genius - How to Recover Lost Password
MS Office has been widely used to edit documents or data in Word/Excel/PowerPoint/Outlook/Access, expecially used usually by company employees. In order to prevent important Office document from being revealed or being edited by strangers, setting password protection becomes a common way to protect their Office files. However, no one can promise that the password could be remembered forever. Once Office password is forgotten or lost, no one could open password protected Office file conveniently. On this occasion, restoring all Office files without any data losing would be our hope. Fortunately, Office Password Genius can easily makes it come true by recovering Office password.
Guide: Recover Office Password Step by Step
With this tutorial, you can easily find the lost password for MS Office instantly. No tenichque required and no data lost or damaged.
Step 1: Preparation.
Click the following button to download and follow installation wizard to install the Office Password Genius on your PC, then launch it.

Attention: This free download just offers free trial which only recovers Office password containing no more than 3 characters. If you want to experience better recovering function, just buy the full version.
Step 2: Add encrypted Office file.
Click the Open button to import the Office file, such as Word, Excel, PowerPoint, Outlook and Access. Then you would see the imported Office file in the Encrypted File. Next we will take encrypted Word file as example.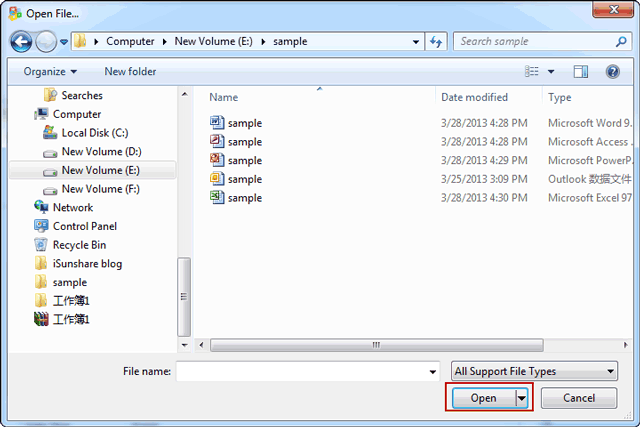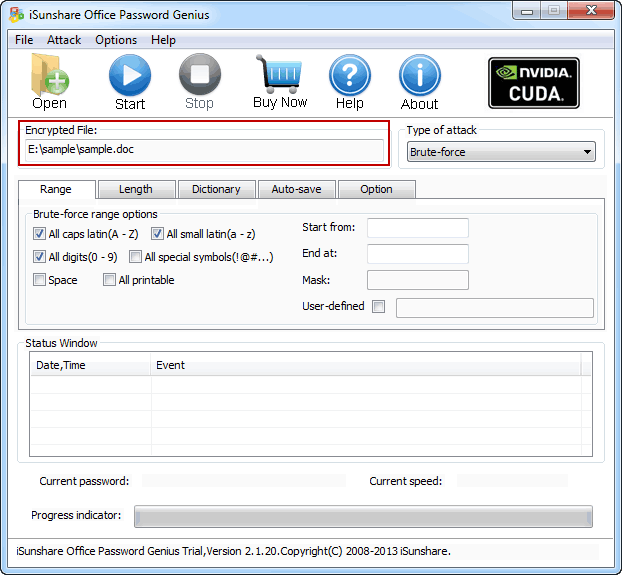 Step 3: Choose Office password attack type and specify settings.
Choose "Type of attack", and you will see there're four attack types: Brute-Force, Brute-Force with Mask, Dictionary and Smart.
Tips: What are Brute-force/Mask/Dictionary Password Recovery Attack Settings?
Brute-Force Attack. This type of attack will try all possible characters combinations in specified Range. The password recovery engine is highly optimized, thus short password can be recovered immediately. Set the range and length.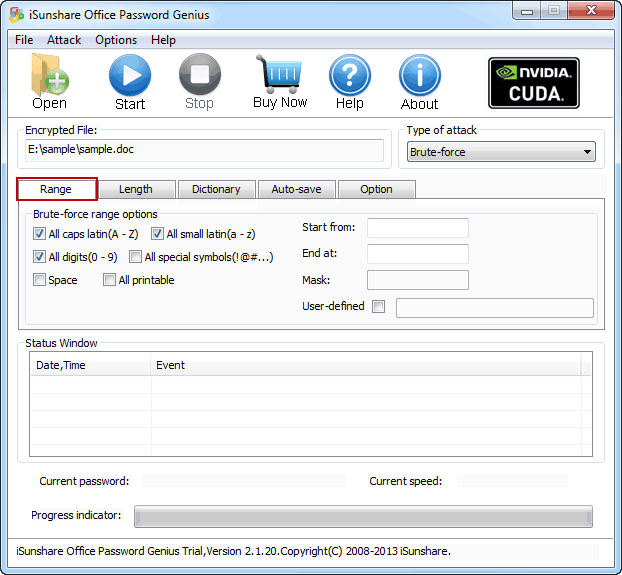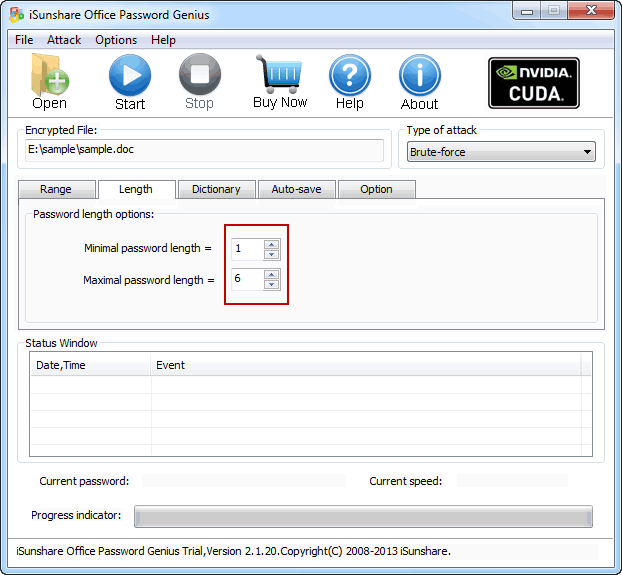 Brute-force with Mask Attack. This is helpful if you partially remember the password that you can set a mask with the mask symbols for the part you can't remember. Compare to brute-force attack. This attack method can save more time. (Highly Recommend). Set the range, length and Mask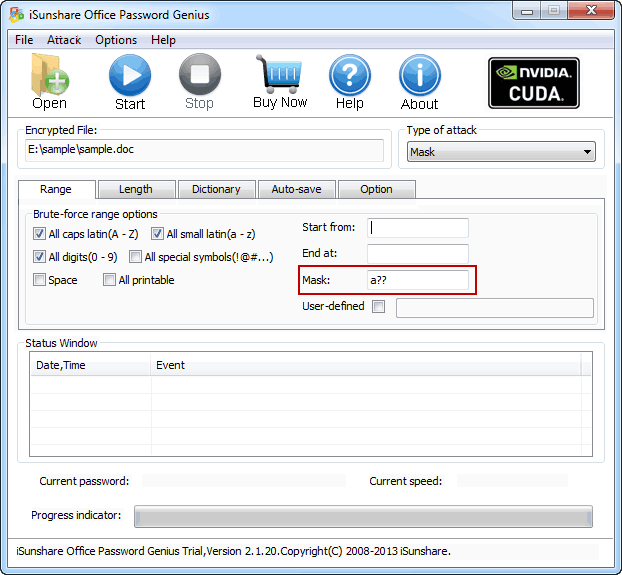 Dictionary Attack. Recover lost Office password by trying the password in the built-in dictionary. You also can download another dictionary from Internet or self-create one. This method maybe the fastest way if your password is a keyword. Set the dictionary path or default.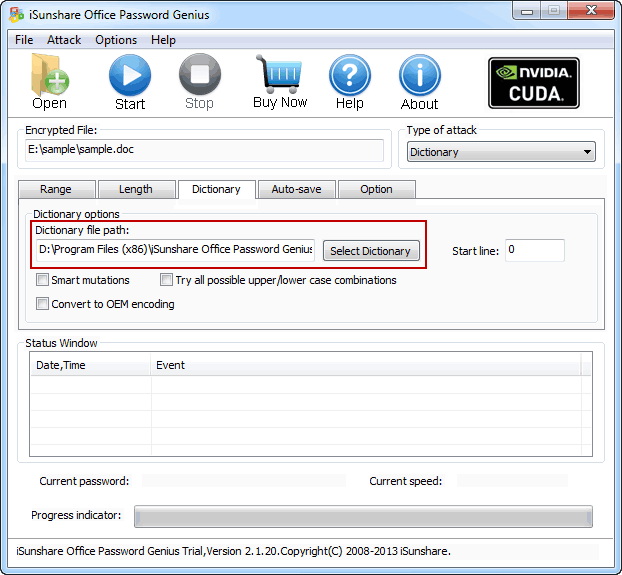 Smart Attack. This Attack is automatic and smart attack. It will try all possible characters combinations include all printable characters.
Step 4: Click "Start" button to recover Office password.
After you click "Start" button, recovery program begins to run until the following window pops up. That means password recovery successful. You can "copy" the password or "open" office file.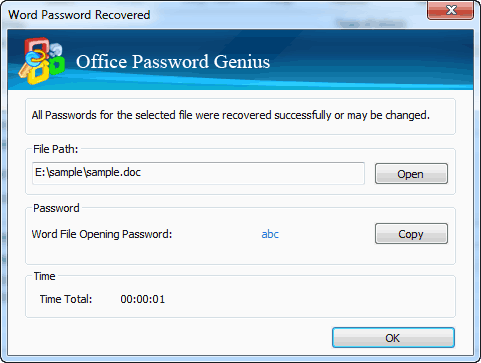 As you can see, the recovery process is easy and fast, just one second cost. Just download Office Password Genius, solve all types of MS Office password.

Related Links: