2 Ways to Lock Screen Rotation in iPad and iPhone
To lock screen rotation on your iPad or iPhone, use the following two methods.
2 ways to lock screen rotation in iPad and iPhone:
Way 1: Lock rotation in the Control Center.
Swipe up from the bottom of the screen to open the Control Center, and then click the top-right lock icon to turn it on.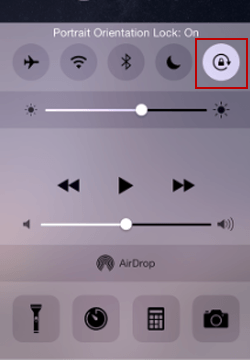 Way 2: Lock rotation in Settings.
Access Settings > General, and select Lock Rotation to enable it.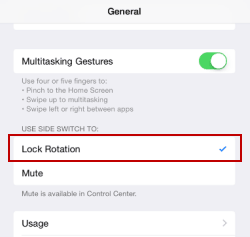 Related Articles: