How to Show Virtual Home Button in iPad and iPhone
Apart from the physical Home button on iPad or iPhone, there is a virtual Home button hidden. To show it on the screen, you can put the following two steps into practice.
2 steps to show virtual Home button in iPad and iPhone:
Step 1: Turn on Assistive Touch.
In detail, you can turn it on in Settings/General/Accessibility/Assistive Touch, as shown in the picture below.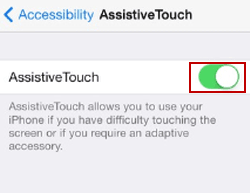 Step 2: Click the white icon of Assistive Touch (see the following photo) on the screen.

After these two procedures, you can find that the virtual Home button is shown on the pop-up menu.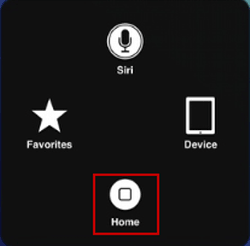 Related Articles: