How to Shuffle Photos in Slideshow on iPhone/iPad
If you want to play pictures of a photo slideshow in a random order, go to enable the Shuffle feature on your iPhone/iPad, following the guidance below.
Steps to enable Shuffle on iPhone/iPad:
Step 1: Enter Settings and open Photos & Camera (or Photos).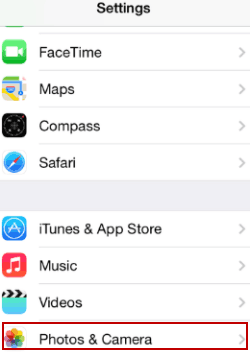 Step 2: In the SLIDESHOW settings, tap the switch on the right of Shuffle to turn it on.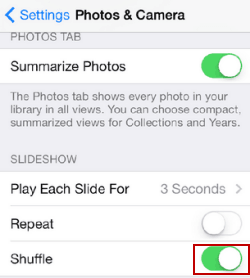 Related Articles: