How to Open Control Panel in Windows Server 2012
In previous Windows operational systems, we usually enter Control Panel over Start menu. But unfortunately, when we access Windows server 2012, Start menu is not set in the desktop. So how to start Control Panel in Windows server 2012?
1. Open Control Panel with Shortcut
Windows + X shortcut is used commonly in Windows 8 and Windows server 2012 to open common Windows programs or tools easily. Press Windows + X on desktop, and click Control Panel to open it.
Tips: Ten Common Shortcuts for Windows Server 2012

2. Open Control Panel in Start Screen
Press Windows + C and click Start to enter Start screen. Or move mouse to the left bottom side of desktop screen, click "Start" button. On Start screen, you could see Control Panel, click it and open.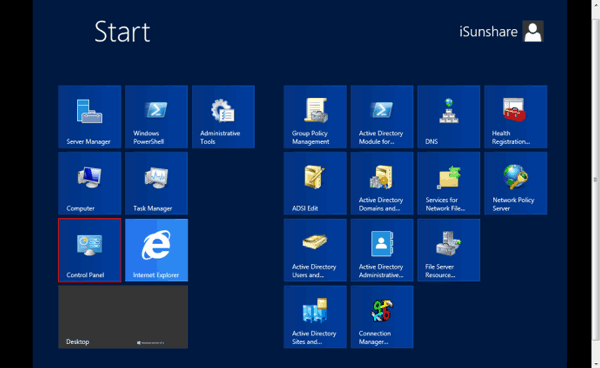 3. Access Control Panel from Desktop
In Windows server 2012 desktop, move mouse to the right upper side of screen, and then click "Settings" button. And then click Control Panel.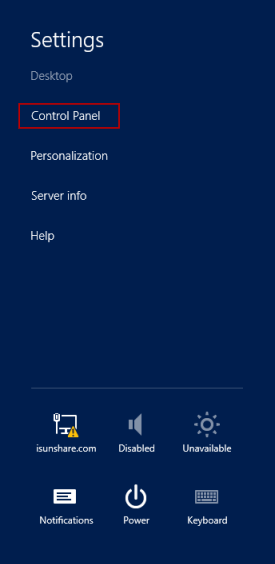 4. Start Control Panel over Run Dialog Box
Press Windows + R and type following command: shell:ControlPanelFolder or control and then press Enter.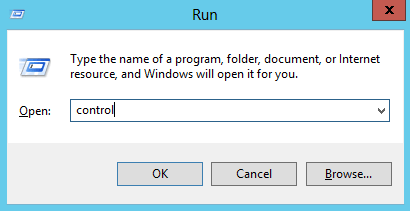 5. Run Control Panel with command prompt
Open Command Prompt first. And use the command control to start the Control-Panel via command prompt.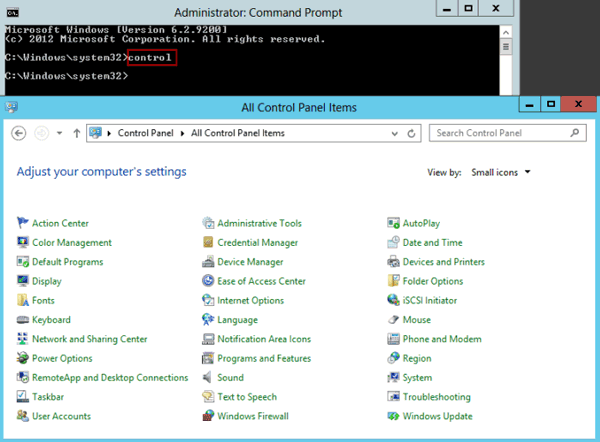 6. Access Control Panel via Explorer
Press Windows + E and then type "Control Panel" in address bar and press Enter.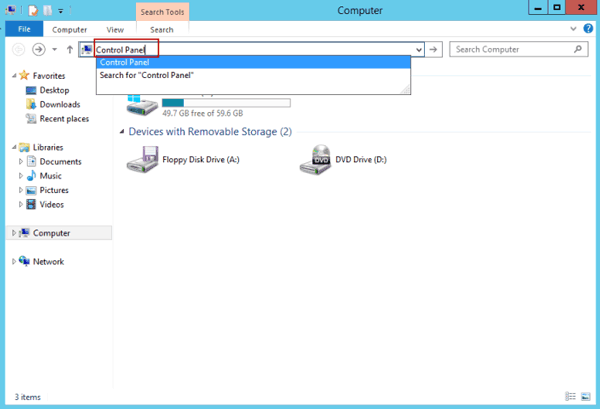 The above ways are all available to start Windows server 2012 Control Panel. But if it is on desktop, it would be better? Please see the followings.
How to add Control Panel to Windows server 2012 desktop?
Step 1: Open Control Panel with above methods.
Step 2: In the search box of Control Panel, type "desktop" and press Enter to search.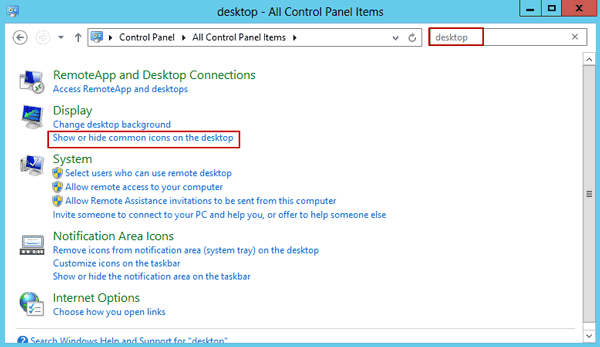 Step 3: Click "Show or hide common icons on the desktop" under Display.
Step 4: In Desktop Icon Settings window, select "Control Panel", click "Apply".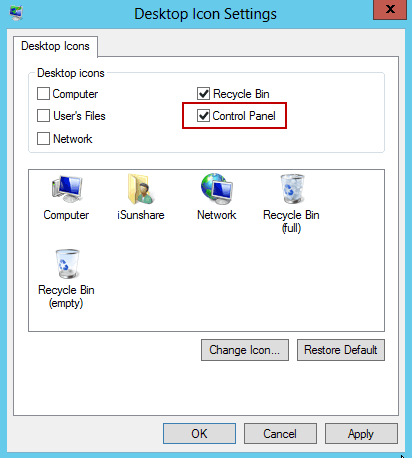 Related Articles: