How Do I Find Deleted Text Messages on My Android
I am accustomed to irregularly removing text messages from my Android phone. But sometimes, I find that some of the deleted short messages are useful to a certain extent, and I feel sad and frustrated to the fact that I am unable to get them back. So I have spent time in searching the internet for how to find the deleted text messages on Android, and finally have learned to make it with the help of iSunshare Android Data Genius. Now, if you have the same habit as mine or want to recover your sms, you can refer to the following operation method I share in this article.
6 steps to find deleted text messages on Android:
Step 1. Download the iSunshare Android Data Genius in your computer and install it. Because I have already used this software, and it brings no damage to my phone, so you can apply it trustingly.
Step 2. Enable the USB debugging mode of your Android cellphone and connect the phone to your computer. At this moment, if you are wondering how to open the USB debugging mode, you can choose Settings in your phone, select Applications, click Development and then select USB debugging.
Step 3. Run iSunshare Android Data Genius from start menu or desktop.
Tips: Before using this software, you should make sure your android phone has been rooted. See how to root an android phone, and how to know if your phone is rooted.
Step 4. Wait for the software to scan the mobile phone for the deleted text messages. You can refer to the picture below.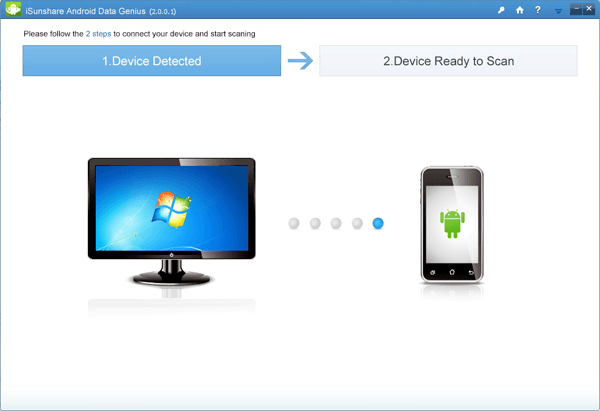 Step 5. Select Message to recover all the messages, or to choose some sms from the deleted, and click Recover. And the following photo shows this procedure detailedly.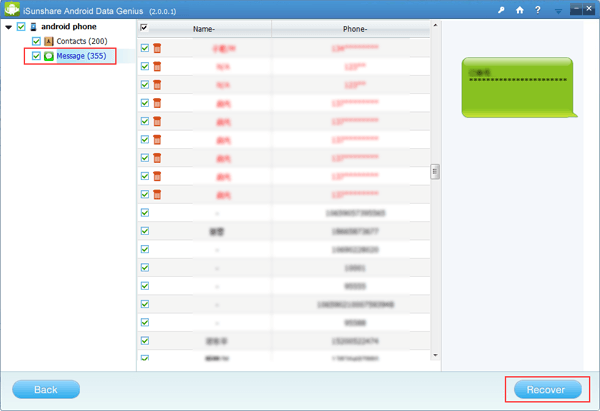 Step 6. Select a folder to save the recovery result in the following interface and click OK. At last, the sms you are looking for are restored without problem.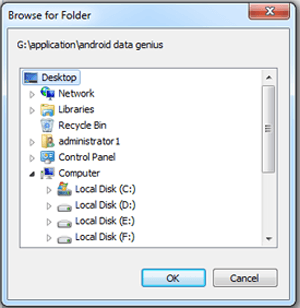 After reading, what do you think of the software and its operation approach introduced above? I hope I've already made the steps clear enough to you. Moreover, what you need to do now is to try it by yourself.
Related Articles: