Three Ways to Lock and Encrypt Google Android Phone
In order to protect data on Android phone, so many different methods have been designed to lock and encrypt different Android phones. But as is known, all the android phones are developed based on Google Android OS. Therefore, as long as you know how to lock or encrypt Google Android phone, you would understand common encryption methods applied to all Android phones.
How to Lock and Encrypt Google Android
Part 1: Three Ways to Lock Android OS – Pattern/PIN/Password
Pattern, PIN and Password are three common ways to lock Android phone. Now let's see how they lock Android one by one.
Step 1: When Android phone is open, choose Settings > Security on Android phone.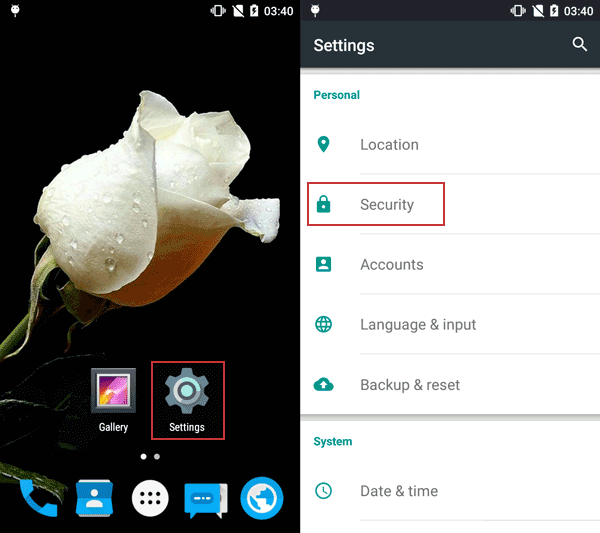 Step 2: In Screen security section, there is a Screen lock. Click it and there will be shown all of ways that can lock Android screen.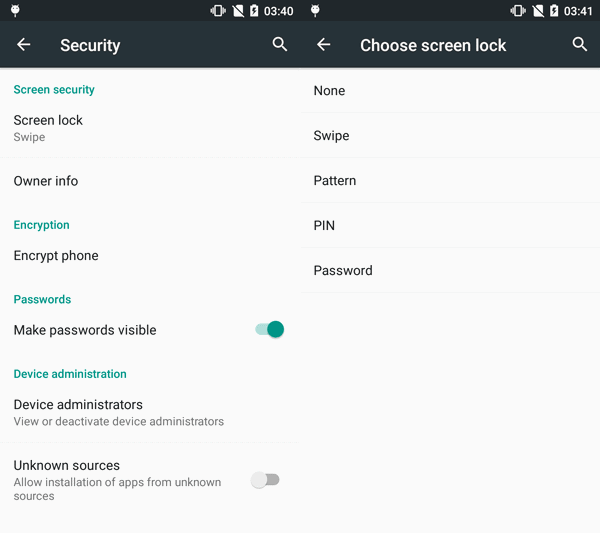 Step 3: Choose one screen lock way (eg.Pattern) and follow the wizard to set details until click OK.
Pattern: The easiest way to lock and unlock screen in three lock screen modes. You just need to draw a line with nine circle dots.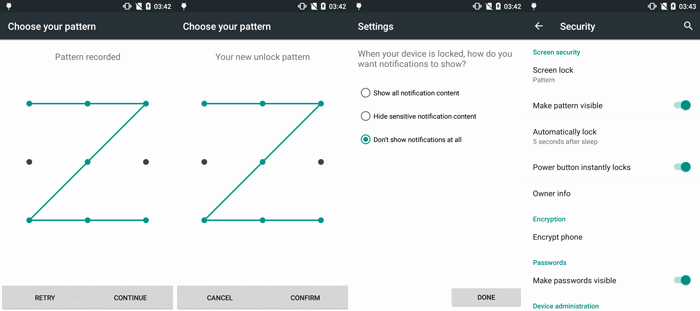 PIN code: A serial of numbers set for locking Android phone. Probably it would be more difficult to remember than Pattern, but seems secure for your Android phone.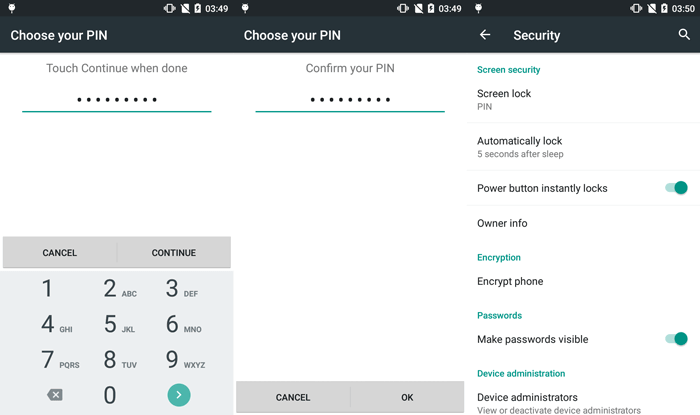 Password: The most common way to lock Android phone, but the most effective at the same time. You can create a powerful password with different kinds of characters, including digital numbers, upper and capital letters, and several special characters. So naturally it would be more difficult to be unlocked than Pattern/PIN.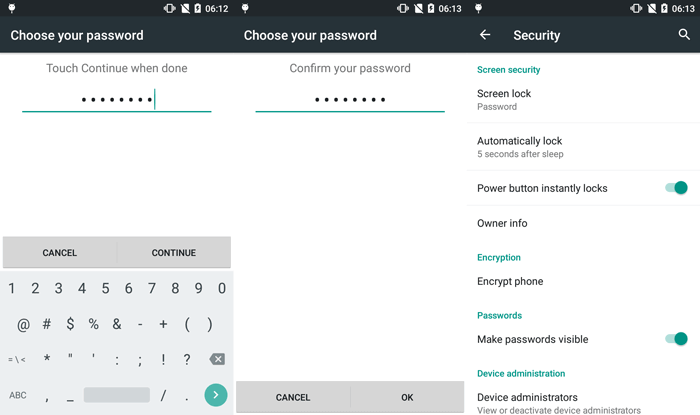 Step 4: After you set your Android phone locked with Pattern, PIN or Password, you would need them to unlock Android phone when the screen is locked or Android phone is powered on.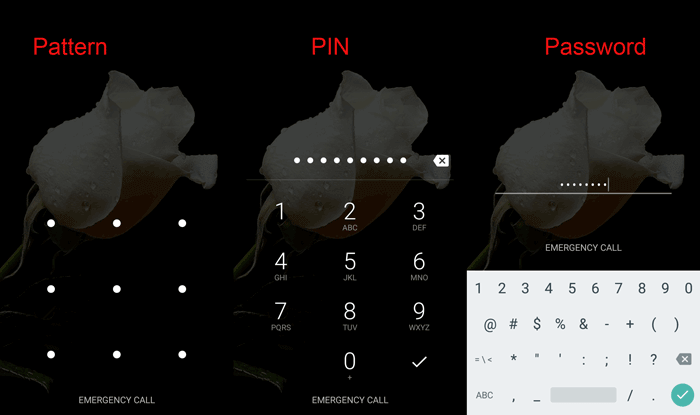 Part 2: Encrypt Android Phone with Powerful Password
If you don't want to lock Android phone with above three ways, you still can encrypt phone with a powerful password directly like the introductions below.
Step 1: Choose Settings > Security on Android phone.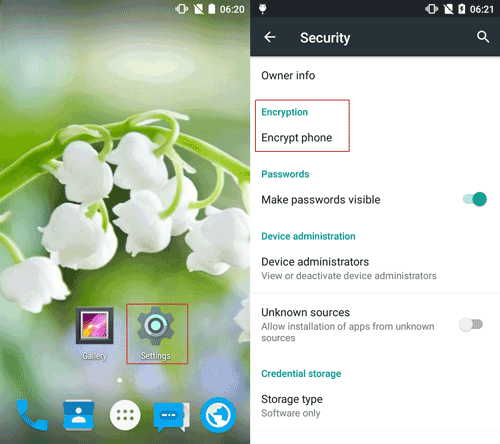 Step 2: Under Encryption option, click Encrypt phone. Then a new screen will show you that what you can encrypt on Android phone, and how you can unlock or decrypt the phone after you encrypt your phone. If you can be sure, click ENCRYPT PHONE.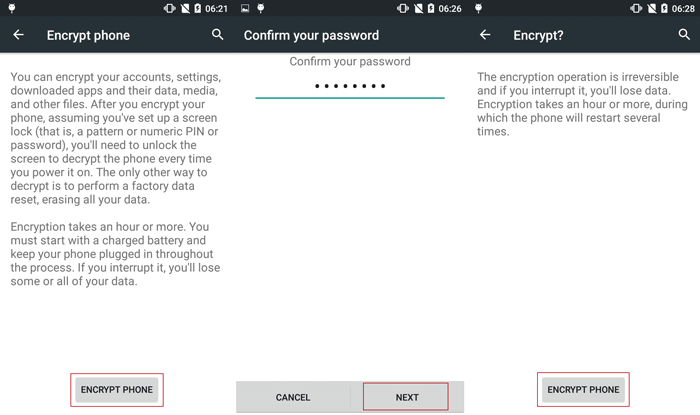 Step 3: Type a complicated password to encrypt phone and click NEXT. When there is a new prompting message popping up, you have to confirm that you really want to encrypt phone because the encryption operation is irreversible and if you interrupt it, you will lost data. Then click ENCRYPT PHONE button again.
Step 4: Android phone will restart and encrypted with password you just set.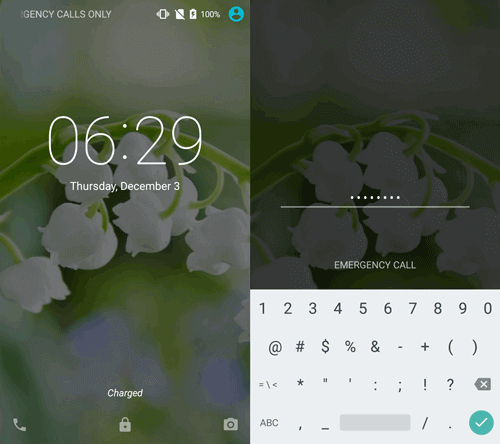 However, in general, you would find the screen lock ways are not only but include above ways for encrypting your android phone. For example, Huawei Android phone provides face lock, SIM card lock, and privacy protection besides PIN, Pattern, Password and Encrypt phone. Learn to make full use of them to protect your Android phone.
Related Articles: