How to Unprotect Excel Workbook without Password
Cannot unprotect excel workbook 97-2016 after forgot excel workbook protection password? Actually you can remove forgotten Excel protection password to unprotect workbook.
So if you have the same problem and need to unprotect excel workbook without knowing password, follow the article and get effective iSunshare Workbook Unprotect Genius. It would give you a great help and tell you how to separately unprotect workbook 97/2000/2003 and 2007/2010/2013/2016 for high efficiency.
Note: If the excel workbook is also protected with open password, please remove open password from excel files at first and then go on to remove excel workbook protection password.
Section 1: Unprotect Excel Workbook 97-2003 without Password
By default, iSunshare Workbook Unprotect Genius doesn't support Excel Workbook 97-2003. But whether it really cannot unprotect Excel 97-2003 workbook? Surely not, because we can convert the excel workbook 97-2003 (*.xls) into workbook 2007-2016 (*.xlsx). Then your Excel workbook 97-2003 protection password also can be removed and workbook can be unprotected.
Step 1: Show Excel workbook extensions in your computer.
1. Open Computer and click Tools > Folder options in menu bar.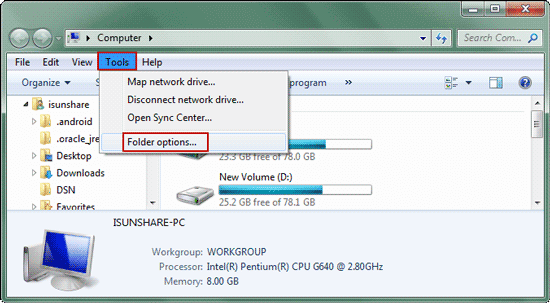 2. Select View tab in Folder Options window, and under Advanced settings, uncheck "Hide extensions for known file types". Click "Apply" and "OK" button to save settings changes.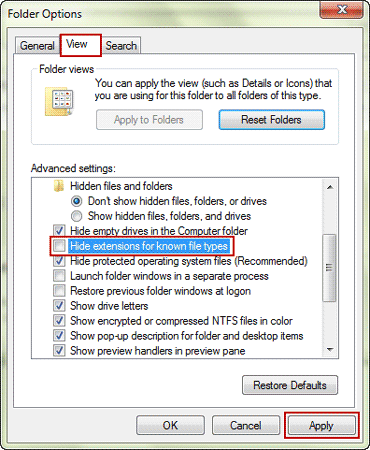 Now go to your excel workbook location, you can see its extensions (xls or xlsx).
Step 2: Change excel workbook file extensions.
Click the excel workbook you want to change file extensions, and press F2 to try to rename it. Then just change the extensions from xls to xlsx and press Enter.
While a dialog appears instantly and asks you whether you are sure to change it because the file you are trying to change file name extensions might become unusable, click "Yes" button and you will get a new excel workbook (*.xlsx) instead of original one.

Step 3: Import new excel workbook into iSunshare Workbook Unprotect Genius.
Tap on Open button on running iSunshare Workbook Unprotect Genius, and select the new workbook you just get. Then click Open button again in Open window to add it into iSunshare program.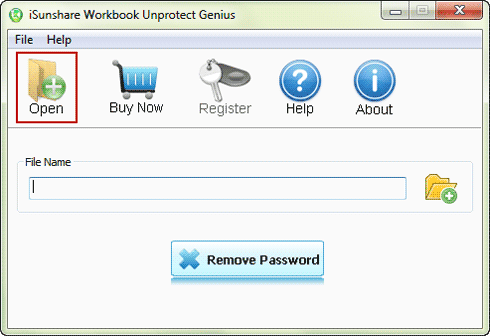 Step 4: Unprotect Excel Workbook via "Remove Password" option.
Click Remove Password button now and you would see Sheet protection password, Read only password or Workbook protection password is removed immediately. Click OK to confirm new excel workbook unprotect.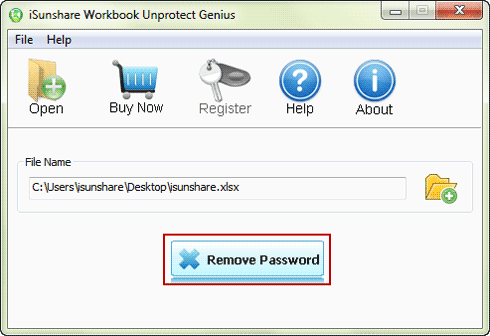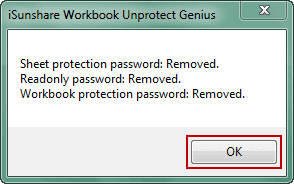 Tips: If you think it is necessary to change your Excel file extensions back to xls after workbook unprotect, just follow step 1 and 2 again and you would successfully make your original excel workbook 97-2003 unprotected.
Section 2: Unprotect Workbook Excel 2007-2016 without Password
While your excel workbook 2007/2010/2013/2016 open password has been removed, please launch Workbook Unprotect Genius full version on your computer to instantly unprotect the excel workbook in high speed.
Step 1: Add excel workbook (*.xlsx) to iSunshare Workbook Unprotect software.
1. Click the button Open File(s) next to File Name field on the software, and later in Open dialog, find the excel workbook you need to unprotect.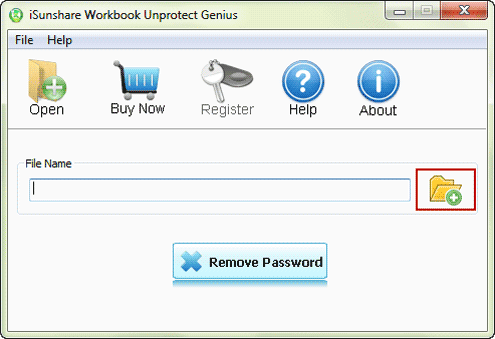 2. Select the excel workbook (*.xlsx) and click Open button at the bottom of window to import it into Workbook Unprotect Genius.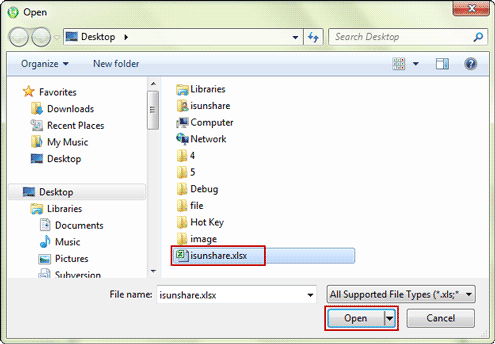 Step 2: Remove protection password to unprotect Excel Workbook 2007-2016 (XLSX).
Don't be hesitated to click on Remove Password button. And in about one second, you would see Sheet protection password, Read-only password and Workbook protection password have been removed.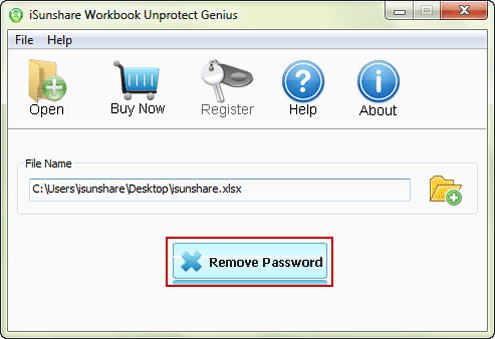 Click OK then to make sure Excel Workbook unprotect. And you would get an unprotected excel workbook in the same location where protected excel workbook has ever saved.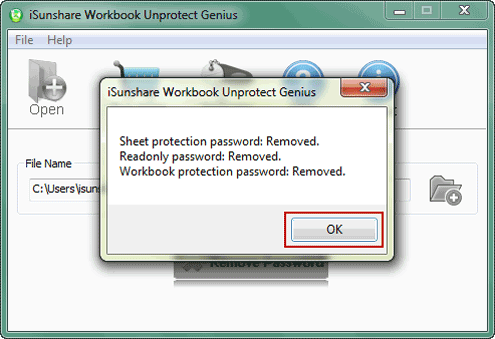 From then on, any password and permissions would not be asked in MS Excel when you try to edit the excel workbook.

Related Articles: