How to Unlock iPhone to Use USB Accessories If Forgot Password
"How do I unlock my iPhone 8? I know I'm supposed to connect it to the computer and put it in recovery mode but when I do, it says 'unlock iPhone to use accessories'. What can I do to solve this problem?"
A message writing "Unlock iPhone to Use Accessories" may appear on your iPhone screen if you are attempting to connect your device to a USB accessory, your Mac or PC. Actually it is a security feature launched by Apple with the intention to prevent your device from unauthorized access attempts through USB connections. So it is not a problem but a safeguard on your device. But it can be an obstacle if you want to unlock your iPhone when you forget you passcode. This article explores how to unlock iPhone to use accessories if you forgot password.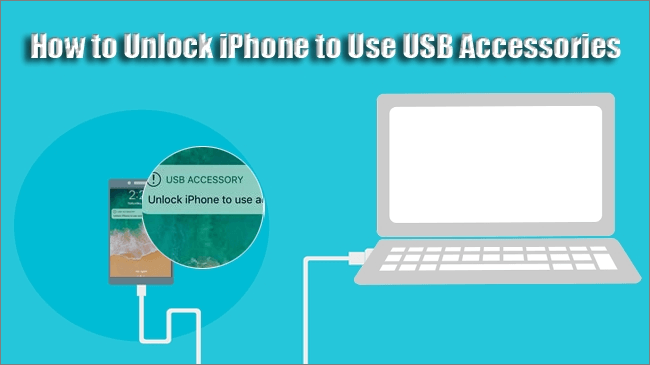 Part 1: How to Fix Unlock iPhone to Use Accessories
Since USB Accessories restricted mode is a protective measure on iOS device, it is not recommended to disable it. However, if you connect many USB devices or USB accessories to your iPhone and you think it is very annoying to unlock your device each time, you can turn it off. But your iPhone may take some risks to some extent as it will allow USB devices to connect to your iPhone without being unlocked. Well, how do you unlock iPhone to use accessories? You should:
Step 1: Open Settings on your iPhone.
Step 2: Go to Touch ID & Passcode (or Face ID & Passcode), and enter your passcode to proceed.
Step 3: Find USB Accessories option on the section of Allow Access When Locked and enable this function.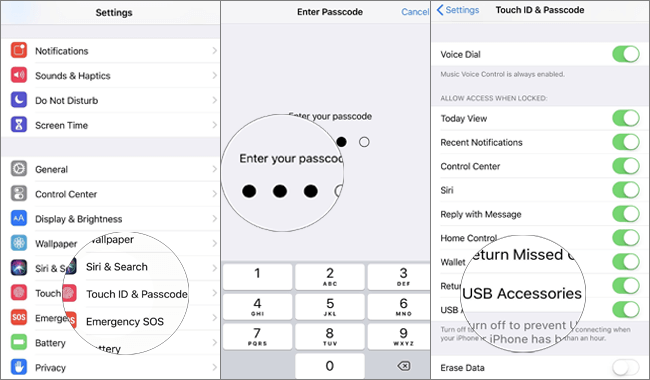 That's all the steps to allow access to USB accessories. Once you have turned on USB Accessories, you will not see the "USB Accessories" prompt shown at the screen of your iPhone once again while you are connecting USB devices or USB accessories to your iPhone. And this action will also settle the problem of your iPhone not charging when connecting it via USB cable to a computer.
Part 2: How to Unlock iPhone If Forgot Password
The easiest way to keep away from the message of "Unlock iPhone to Use Accessories" is to unlock the device by entering the lock screen password. But if you forgot the password, how can you solve this problem? Don't worry. You can use iSunshare iPhone Passcode Genius to help you out of trouble. It is a professional and powerful third party tool to remove iPhone lock screen so that you can access your device and reset a new passcode.
Step 1: Check whether iTunes has been installed on your computer or not. If not, download and install it first so that you can run the software. If yes, launch iPhone Passcode Genius and click Unlock Lock Screen to go ahead.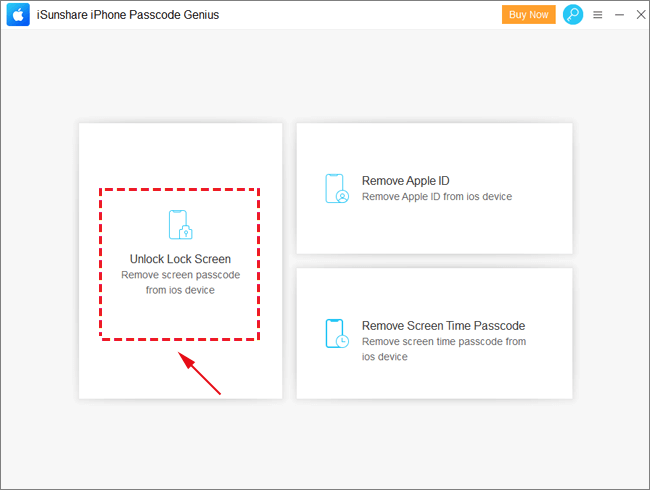 Step 2: Later you will come to Unlock Lock Screen Passcode interface, click Start to proceed.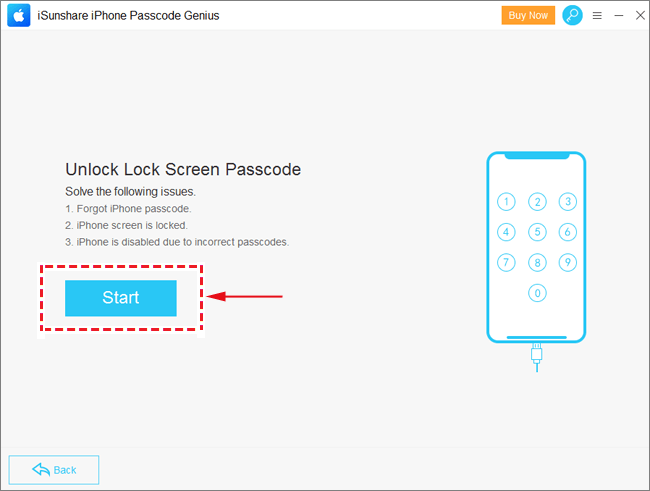 Step 3: And then connect your device to the computer via a USB cable according to the screen instructions and click Next button to continue. The software will load the device information automatically.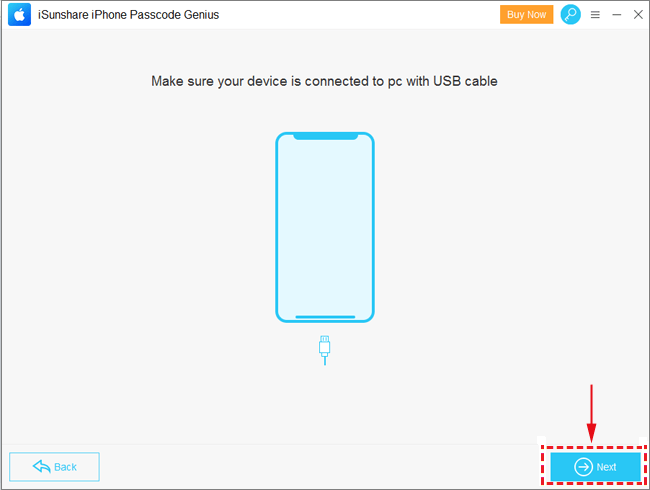 Step 4: Next what you should do is download the firmware package online. Click Download button to do the operation. If you have already downloaded a firmware package on your computer, click Select to add it in. Then it's time to verify the firmware package.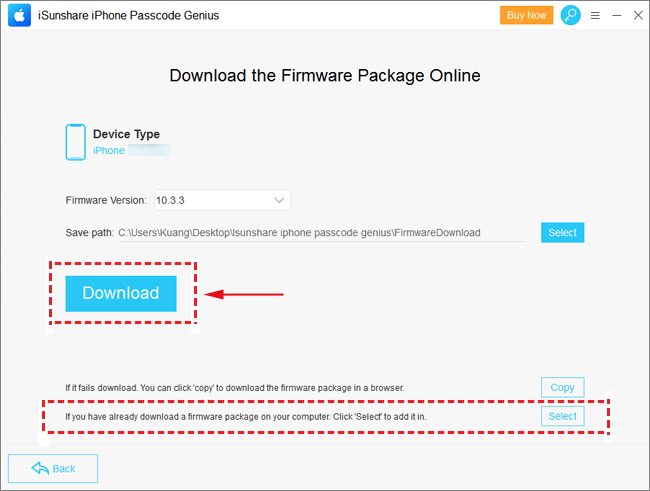 Step 5: Finally you will be brought to the unlocking step. Tap Unlock to start the unlocking process. Please make sure that your device is connected to the computer all the time, or the process will be interrupted. Then do nothing but wait for the process to finish.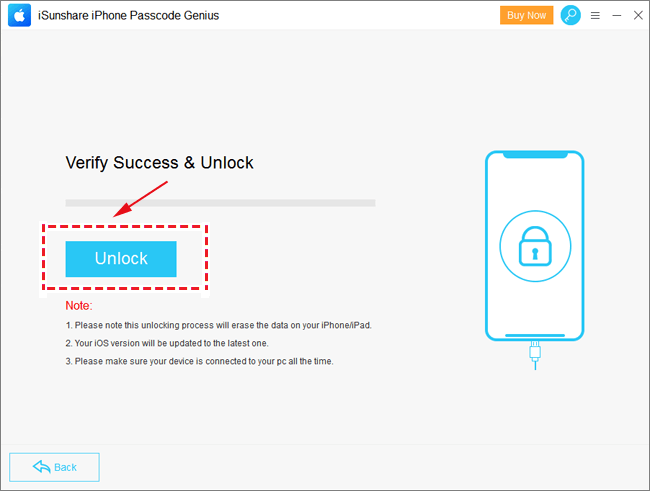 Notes: All the data will be removed from your iPhone and your device will be updated to the latest iOS version with this method.
Related Articles: