How to Save Normal Photo and HDR Photo in iPhone/iPad
The article shows you how to save HDR (i.e. High Dynamic Range) photos as well as normally exposed photos in iPhone/iPad.
Steps to save normal photo and HDR photo in iPhone/iPad:
Step 1: Enter Settings and open Photos & Camera.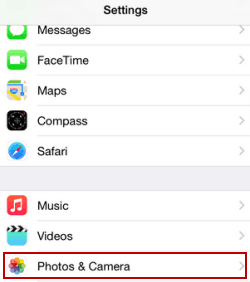 Step 2: Find Keep Normal Photo and tap the switch to turn it on.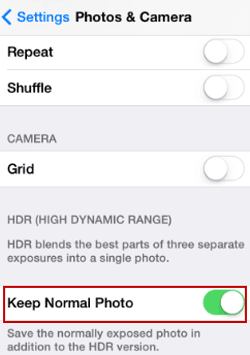 After these steps, in addition to the HDR photos, the normally exposed versions will be saved in your device.
Related Articles: