How to Recover Windows Server 2012 Product Key
Have you ever installed Windows server 2012 on your server computer? And now you want to reinstall it on another server computer again. But unfortunately, Windows server 2012 product key lost. What should you do to recover or find out it?
In reality, iSunshare Product Key Finder is enough. Why? Because it is a program to recover product keys (CD Key) for currently installed software, including Windows, Office, Internet Explorer, Visual Studio, SQL Server, Exchange Server, VMWare, Adobe and many more products. And it can work with any computer, even if the hard disk is crashed. So there's no doubt that it would help to recover Windows Server 2012 product key.
Step 1: Get iSunshare Product Key Finder
The universal method to get it is to search isunshare product key finder and access isunshare website.
Click Download button to get a trial version. Or click Buy button to get full version, which will let you find all the product keys in one time.
Tip: It is necessary to run Product Key Finder and let it work on your server ever installed with Windows server 2012.
Step 2: Run Product Key Finder to Recover Programs CD Keys
The programs' keys surely include Windows Server 2012 etc. What you should do only is click "Start Recovery" button.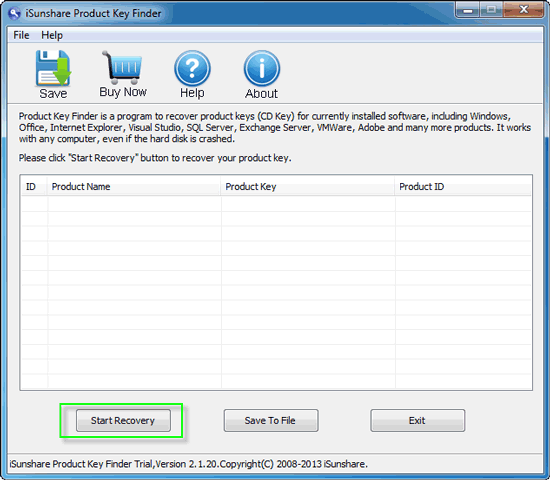 When it reflects and if it is a trial one, click "Cancel" to get only part of product keys. Or if you want to get complete product key for software, you have to register it first.
1>> Order Full Version: When you have not bought product key finder and now you want to get full version
2>> Enter Registration Code: When you have bought product key finder and not registered it
3>> Cancel: When you just want to try to use product key finder and see how it works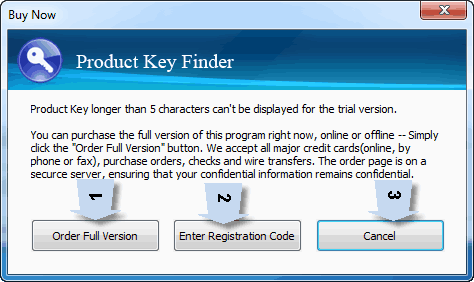 Step 3: Save All the Product Keys
When you think you have discovered all the product keys, including Windows Server 2012, click Save or Save to File button to keep them stored in a text.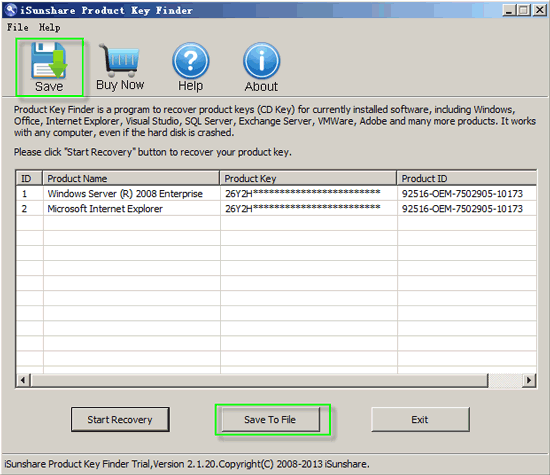 Suppose you lost Office product key, and want to reinstall it. You still could find it in the text.
Articles you may be interested: