Cannot Add or Remove Toolbars on Taskbar | What to Do
"Hi, there. I am unable to add toolbars to the taskbar on a Windows 10 computer because they can't be edited in the taskbar's right-click menu, as shown in the following photo. So, what can I do to solve the problem?"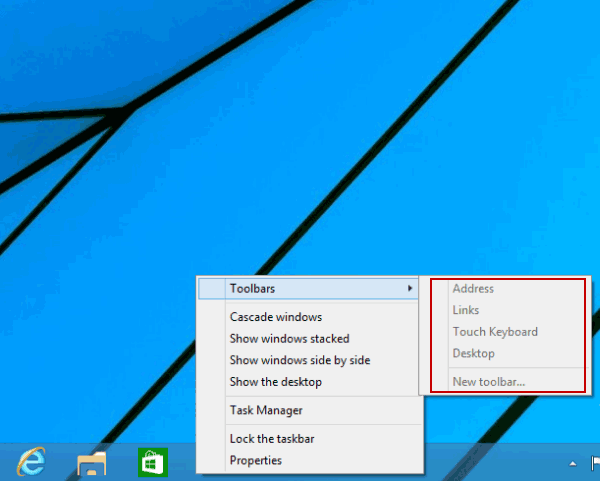 Do you also find that there is no Toolbars option in the Taskbar and Start Menu Properties dialog (see the picture below)? If it is the case, the setting called "Prevent users from adding or removing toolbars" in Group Policy probably has been enabled. Thus, to settle this problem, do not configure or disable this setting, referring to the following steps.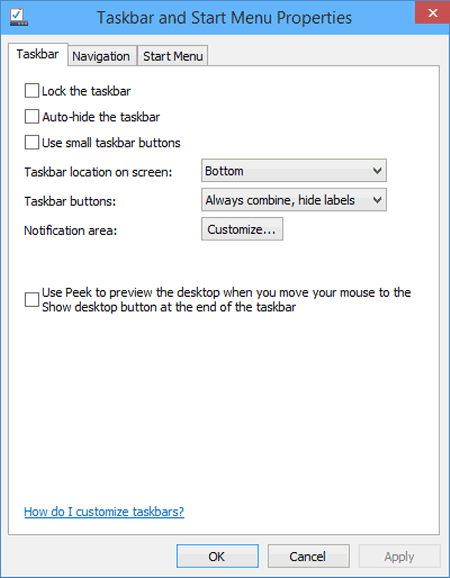 Video guide on what to do when you cannot add or remove toolbars on taskbar:
Steps to allow adding or removing toolbars on taskbar in Windows 10:
Step 1: Open Local Group Policy Editor.
Step 2: Find and open the "Prevent users from adding or removing toolbars" setting.
In detail, you can locate it in User Configuration/Administrative Templates/Start Menu and Taskbar, and then open it by double clicks.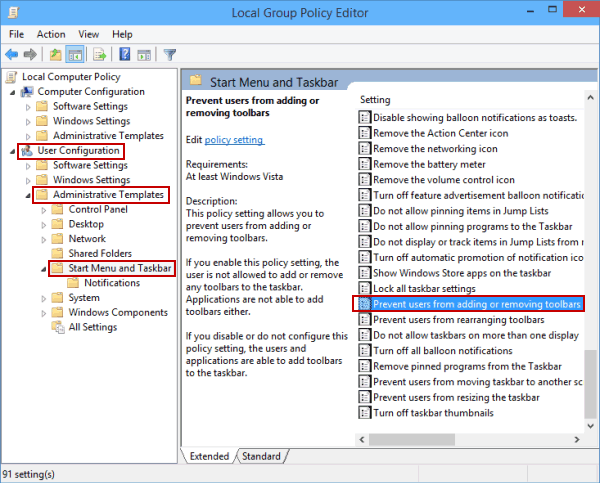 Step 3: Choose Not Configured (or Disabled) and tap OK.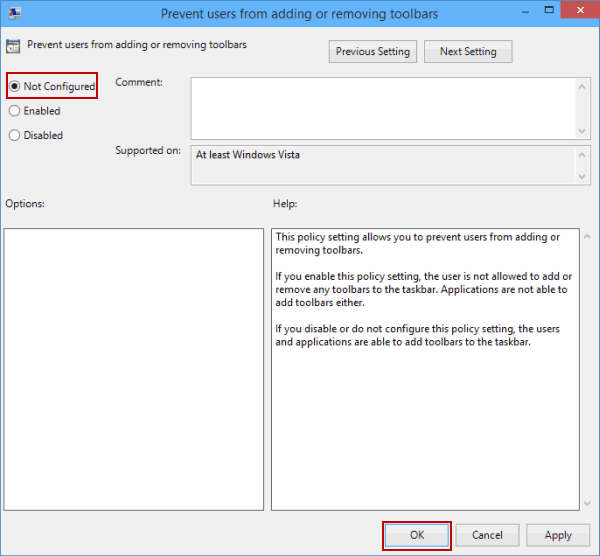 Related Articles: