How to Open Alphabet in Windows 10 Start Menu
The alphabet (referring to the following picture) in the Start Menu helps you quickly locate certain program without browsing the list of all apps. To open it, you can use the method illustrated below.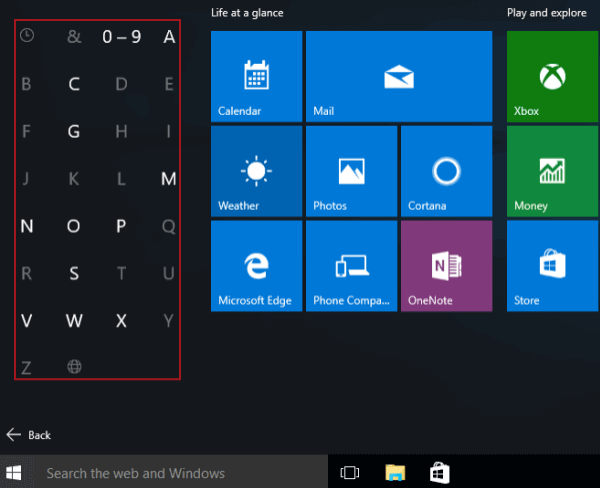 Video guide on how to open alphabet in Windows 10 Start Menu:
Steps to open alphabet in Start Menu on Windows 10:
Step 1: Click the lower-left Start button on desktop, and choose All apps in the menu.

Step 2: Tap any capitalized letter on the top of a group of apps.

Related Articles: