How to Restore Windows 10 System Image File to a Different Computer
As we all know, it is extremely easy to restore Windows 10 system image to your computer. But is it possible to restore the Windows system image to another different computer? Or is it as easy as to restore the system image file to a new computer? Absolutely, you cannot make it done with Windows 10 built-in Backup and Restore feature. Here you will learn an effective way to restore a system image to another computer.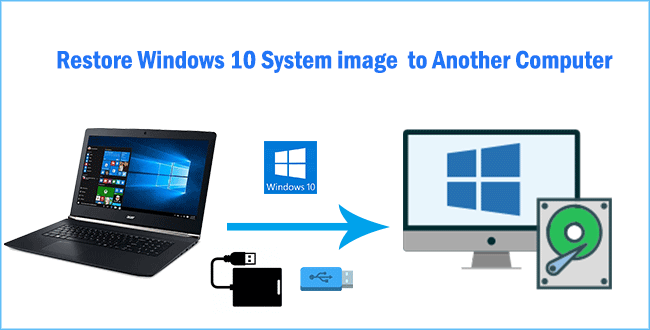 Tutorial—Restore Windows 10 System Backup to Another Computer
Before you restore the Windows 10 system image to another different computer, you need to make the following preparations:
1. Create the system image file for Windows 10 on external hard drive

You need to build a backup of Windows 10 system to an external hard drive so that you can deploy the same system to another computer.

2. Get a tool for system backup and restore to another different computer

Here iSunshare will offer you its best Windows system backup and restore tool—CloneGo for help. iSunshare CloneGo enables you to restore the system image to a different computer and make another computer bootable with the same operating system settings.

Step 1: Create WinPE bootable disk to USB
In order to save time and energy, it's highly recommended to create the WinPE bootable disk to USB rather than downloading and installing CloneGo on another computer again.
1. Plug an empty USB drive into your PC.
2. Launch CloneGo and click "Make Boot Disk" > "Select WIM file to make PE".
3. Download the WIM file by clicking the Download button, and then click the ADD button to import the file. You should extract the file after finishing the file download process.
4. Click "OK".

5. Select USB as the disk location to create bootable disk which will help you boot the computer without logging in Windows.
6. Click "Make".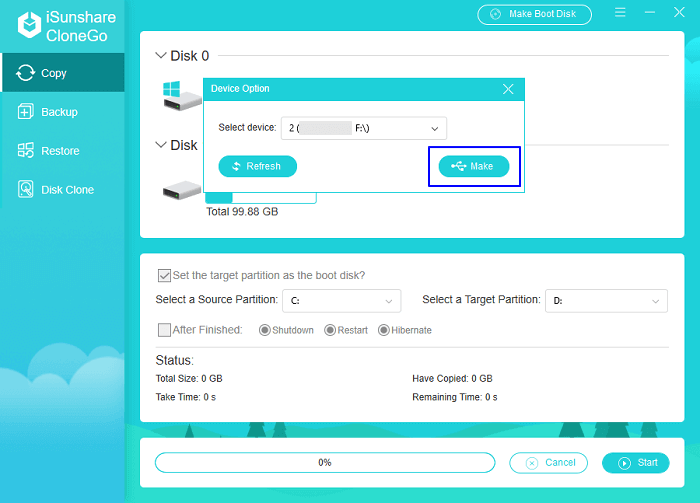 Step 2: Create Windows 10 system backup for another computer
1. Connect external portable hard drive with your computer.
2. Run CloneGo and click "Backup" on the left pane.
3. Choose the Windows 10 OS drive to back up and specify the external hard drive to save the system image file.
4. Click "Start" to proceed creating a system backup to the external hard drive.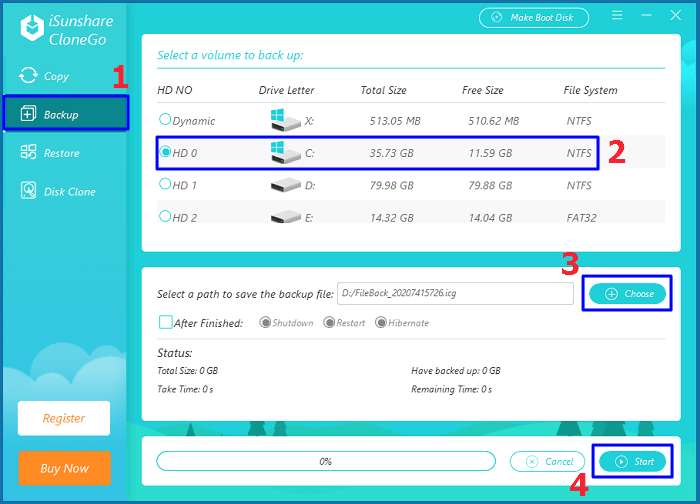 Step 3: Boot another computer from the WinPE USB bootable disk
1. Connect the USB bootable disk and the external hard drive with another different computer.
2. Restart the computer and press Del/F2/F8 to enter BIOS interface.
3. Find the Boot option and set the computer to boot from the USB disk. Then save the changes and start the computer.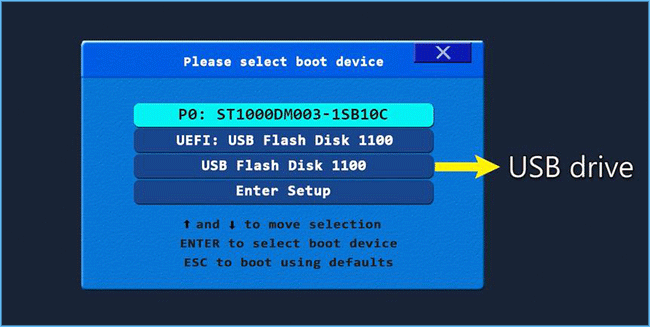 Step 4: Restore Windows 10 system backup image to the new computer
1. Click "Restore" and select a partition as the destination for the system restoration.

2. Click "Choose" to add the system image file from the external hard drive.

3. Click "Start" to restore the Windows 10 system backup file to your current computer.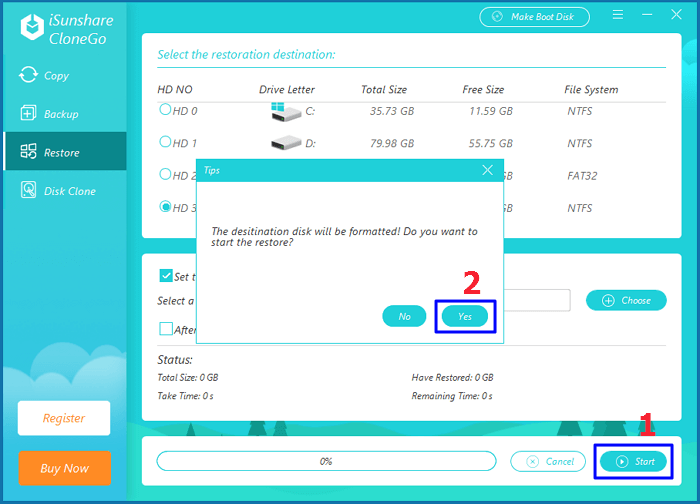 Step 5: Restart the new computer with transferred system
1. Disconnect the USB and external hard drive.
2. Boot the computer from the destination drive with Windows 10 system.
3. Check whether all programs and files work normally or not.
Related Articles: